Mariah Carey recreates her Dreamlover video and hasn't aged a day 30 years on
12 September 2023, 12:37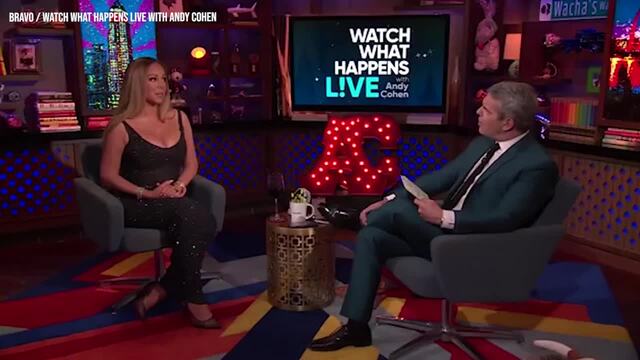 Mariah Carey on her unique rehearsal with Aretha Franklin
Three decades pass in the blink of an eye for Mariah Carey and her plaid shirt.
Mariah Carey is this year celebrating the 30th anniversary of her massive Music Box album, which topped the UK and US album charts and featured a run of hit singles.
Its lead track was 'Dreamlover', a US number one and top ten hit in the UK, which was supported by an incredibly memorable video.
Directed by Diane Martel, the clip featured Mariah doing the usual things one does in New York state, like frolicking in a field, flying in a hot air balloon, dancing with hot guys, and swimming in a pond.
As ever, Mariah had a strong look for the video, sporting denim shorts, untamed curls and an all-important plaid shirt.
So to celebrate this special year, she dug out a similar shirt for a series of snaps on Instagram.
The hair's a little straighter and the jeans are a little longer, but other than that it looks like the pop superstar has barely aged a day in the last 30 years.
"Homage to the Dreamlover video (sans the grassy fields 😂)" Mariah quipped in the caption.
For those wanting a deeper look back, Mariah has released a very special 30th anniversary edition of Music Box on cassette, 3CD and 4LP.
Mariah Carey - Dreamlover (Official 4K Video)
"I feel so grateful to have the ability to share this moment with you all," said Mariah.
"As I'm sitting here listening to the album, I'm filled with a myriad of emotions, thoughts and memories - going from sadness, to regret, joy, nostalgia, and amazement.
"Thank you for being here with me on this journey. I'll never forget you, and I'm workin' hard, while I pray, to keep having celebratory moments with my lambily.
"So here it is - our midnight toast! This one's for you. 🎁💖🐑"