Mariah Carey facts: Singer's age, husband, parents, children and more revealed
9 March 2022, 16:59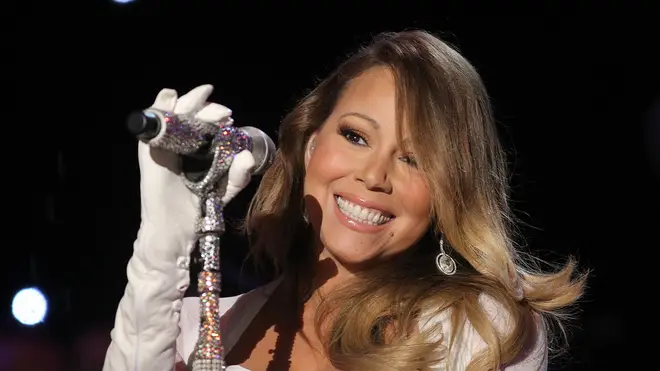 Mariah Carey is one of the most successful singers of her generation, and she becomes a Christmas icon every single December.
Since she burst onto the music scene in the early 1990s, Mariah Carey has been one of the most popular divas of all time, selling millions of records worldwide.
From her family and love interests to her hugely successful career, here are all the important facts about the legendary singer:
Who are Mariah Carey's parents?

Mariah Careys Mother Sets the Record Straight

Mariah's father, Alfred Roy Carey, was of African American and Afro-Venezuelan descent, while her mother, Patricia, is of Irish descent.

Her last name Carey was used by her Venezuelan grandfather, Francisco Núñez, after he came to New York.

Patricia was a part-time opera singer and vocal coach, before she met Alfred in 1960. When he became an aeronautical engineer, the couple married, and moved into a small suburb in New York.

Patricia's family disowned her for marrying a black man. Mariah later explained that she felt neglected by her mother's side of the family.

In between the births of Mariah's older sister Alison and herself, the family struggled within the community due to their ethnicity. Mariah's name came from the song 'They Call the Wind Maria', from the 1951 Broadway musical Paint Your Wagon.

When Mariah was three years old, her parents divorced.

Her sister Alison moved in with her father, while the other two children, Mariah and brother Morgan, stayed with their mother. Mariah would soon grow apart from her father, and stopped seeing him altogether.

Her father Alfred died of cancer in 2002.

Mariah Carey husband: Is she married?

Mariah Carey and Tommy Mottola in 1995. Picture: Getty

Mariah started dating her Sony label boss Tommy Mottola, and married him in 1993 when she was aged 24 and he was 44. They separated in 1997 and divorced in 2000.

After a three-year relationship with singer Luis Miguel, Mariah met actor and comedian Nick Cannon while they shot her music video for her song 'Bye Bye'. In 2008, they married in The Bahamas. In 2014, they announced their divorce.

Mariah Carey and Nick Cannon in 2009. Picture: Getty

Two years later, Mariah and Australian billionaire James Packer announced that they were engaged. However, a few months later they had ended their relationship.

Mariah Carey kids: How many children does she have?

Mariah Carey and her two kids in 2017. Picture: Getty

Mariah has two children with second husband Nick Cannon.

On April 2011, she gave birth to non-identical twins, Moroccan and Monroe.

Mariah Carey age: How old is she?

This is actually a mystery!

One of the Internet's most burning questions is: Was Mariah Carey was born on March 27, 1969 or 1970?

Thus, she either celebrated her 51st or 52nd birthday in 2021.

"I don't have a birthday," she once said in an interview. "I was just dropped here. It was a fairyland experience." She previously said she aims to remain "oblivious to age. Honestly, when you put a number on it yourself, it's just like, Why? Why do that?"

What is Mariah Carey's net worth?

Mariah Carey has a fortune of around £240million, according to Celebrity Net Worth.