Marti Pellow performs his Wet Wet Wet classics online during lockdown sessions
23 April 2020, 18:11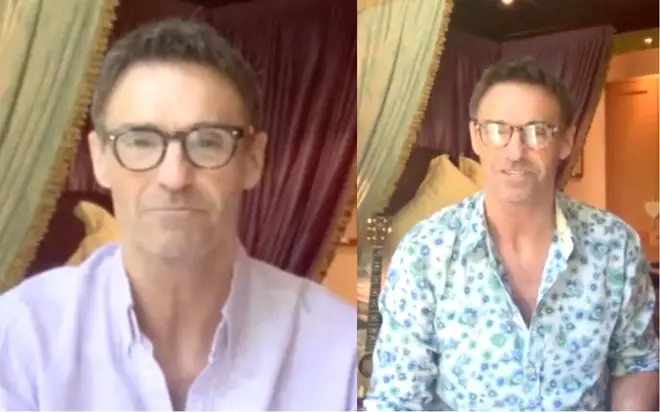 Marti Pellow delighted his fans online after the former Wet Wet Wet star performed some of his classic hits during one of his lockdown sessions.
Giving his online audience a series of live gigs from his bedroom, Marti hoped to raise money for charity.
The 55-year-old singer, who lives in Windsor with former Miss Scotland wife Eileen Catterson, paid tribute to those who are battling the coronavirus pandemic on the frontline.
Posting a video on his social media, Marti wrote: "It was heartwarming to see and hear all of your get well wishes for Sam and all the brave @NHSuk angels.
Click here for the latest coronavirus advice from the NHS
#LockdownSessions Love is All Around
"Even after a 12 hour shift you still took time to share kind words for us all. You asked for another one... sing along if you know the words."
The following day he posted another video, this time writing: "Here's another wee Lockdown Session for you.
"I'm sure you'll know this one… ANGEL EYES is for the wonderful girls from my hometown of Clydebank who are raising money for PPE for our @NHSuk angels. If you would like to donate, that would be amazing."
#LockdownSessions Angel Eyes
Marti's fans rushed to thank the singer for his concert, with one posting: "Fantastic!! You haven't changed a bit & loved hearing this again. Your smile is infectious & this just made me smile while I was singing along."
Another posted: "Sounding fantastic Marti! Your videos & of course your songs are really lifting my spirits during this lockdown, so a huge thank you from me. I'm sure it's helping you get through it too. We can all do this together."
A third added: "Loving these videos. Make me smile so much, I feel like I'm back at your concerts again. Beautiful voice. I have so many favourites I wouldn't know where to start. Somewhere Somehow has got to be at the top somewhere .... and Temptation xx Stay safe everyone."