Has Michael Bublé just revealed that he and his wife are having a baby girl?
21 March 2018, 09:53 | Updated: 21 March 2018, 10:29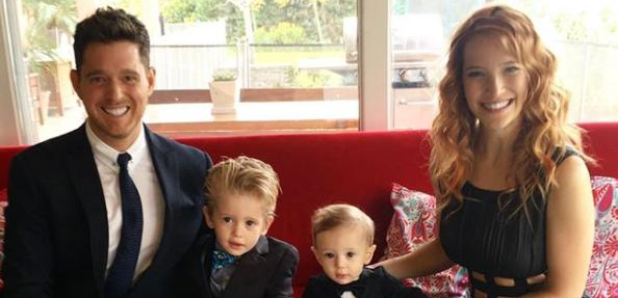 Happy news alert: Michael Bublé and his wife Luisana Lopilato are said to be expecting a baby girl.
According to local reports in Luisana's homeland in Argentina, the couple have told friends and family that they are having a girl.
Although reports of Luisana being pregnant first emerged in early February, the couple have yet to actually announce the new arrival.
An official announcement is expected in the coming weeks, after Luisana heads to Buenos Aires with Michael and sons Noah (4), and Elias (2), to promote her latest film.
While the couple have not commented on the pregnancy reports, Luisana's brother Dario did little to deny them, telling reporters: "I would like her to give the exclusive."
Journalist Ariel Wolman said: "End of the mystery. Luisana Lopilato and Michael Bublé now know the sex of their child. The actress is approximately five months pregnant."
Luisana has also spoken of her hopes of expanding her family, saying recently: "I would love to have another child because being a mother is the best role.I would love to have 20 children but my body wouldn't be up to it."
Bublé has taken a step back from the spotlight since Noah's diagnosis. Next month, Bublé is expected to host the 2018 Juno Awards in his native Canada. He will also perform at the British Summer Time event in London's Hyde Park this July.
It is just over a year after Noah was diagnosed with liver cancer. It was reported last year that Noah was on the road to recovery and is doing "well".