Who has the most UK Top 10 hits of all time? The biggest artists ever revealed
1 April 2020, 14:46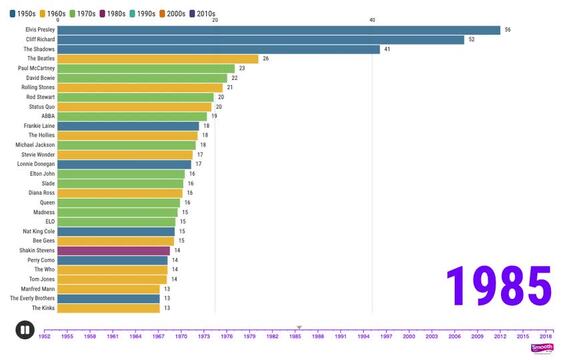 Who has the most UK Top 10 hits of all time?
The biggest artists in terms of UK Top 10 hits have been revealed, and while the usual suspects are up there, a few surprise entries have also made the cut.
Elvis Presley is the all-time winner, with a massive 76 top 10 hits, helped largely by his number one re-releases in 2005.
Cliff Richard is second with 68, while former backing band The Shadows come fifth with 41.
Madonna is third with 63, followed by Michael Jackson with 45.
Watch our strangely mesmerising bar graph chart video to see the biggest artists as they morphed over time, from 1952 to 2019.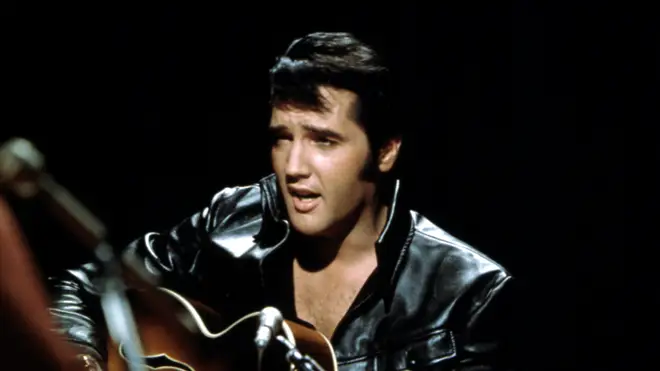 The final top 10 is completed by Kylie Minogue (34), Sir Elton John (33), Robbie Williams (33), U2 (32) and Eminem (31).
Ed Sheeran is already 14th of all time with 26 top 10 hits, joint with Calvin Harris.
The Beatles only come joint 11th with Rihanna on 28 top 10 hits, but considering they were only together for less than 10 years, that's still very impressive.
Elsewhere, Westlife have more top 10 hits than David Bowie, Queen and George Michael, while Girls Aloud have more than ABBA and Bee Gees.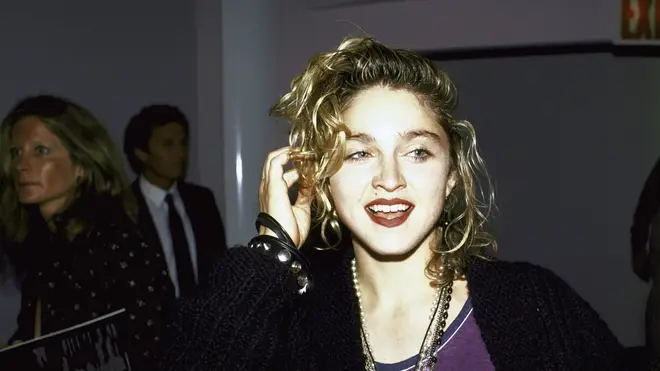 The full chart:
1. Elvis Presley (76 UK Top 10 hits)
2. Cliff Richard (68)
3. Madonna (63)
4. Michael Jackson (45)
5. The Shadows (41)
6. Kylie Minogue (34)
7. Elton John (33)
8. Robbie Williams (33)
9. U2 (32)
10. Eminem (31)
11. The Beatles (28)
12. Rihanna (28)
13. Rod Stewart (27)
14. Calvin Harris (26)
15. Ed Sheeran (26)
16. Mariah Carey (25)
17. Westlife (25)
18. David Bowie (24)
19. David Guetta (24)
20. McFly (24)
21. Paul McCartney (24)
22. Queen (24)
23. Britney Spears (23)
24. George Michael (23)
25. Oasis (23)
26. Status Quo (22)
27. Pet Shop Boys (21)
28. Rolling Stones (21)
29. Diana Ross (20)
30. Girls Aloud (20)
31. Take That (20)