Cliff Richard facts: Singer's age, songs, partner and career revealed
22 November 2023, 15:24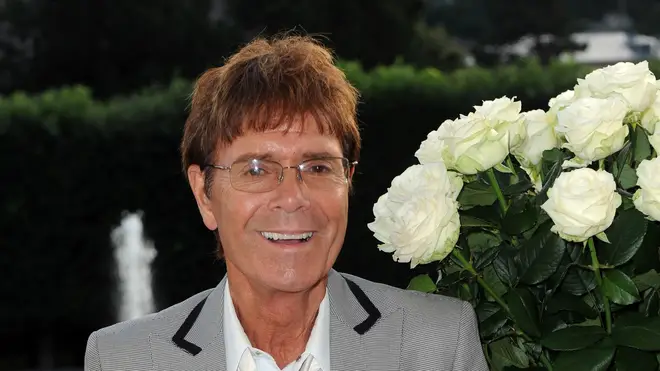 Sir Cliff Richard is one of the most successful British artists of all time, with a career spanning seven decades.
He has sold over 250 million records worldwide, and is the third highest-selling singles artist in the UK, behind only The Beatles and Elvis Presley.
Here are the big facts about Sir Cliff Richard every fan should know:
Cliff Richard age: How old is he and what is his real name?

Cliff Richard - We Don't Talk Anymore (1979)

Sir Cliff was born on October 14, 1940. He celebrated his 83rd birthday in 2023.

He was born Harry Rodger Webb, in India at King George's Hospital, Victoria Street, in Lucknow, which was then part of British India.

His parents were Rodger Oscar Webb, a manager for a catering contractor that serviced the Indian Railways, and the former Dorothy Marie Dazely.

The Webb family lived in Maqbara, and in 1948, following Indian independence, the family travelled to Tilbury, Essex aboard the SS Ranchi.

The 1950s entrepreneur Harry Greatorex suggested he change from his real name of Harry Webb. The name Cliff was used as it sounded like 'cliff face', which suggested 'Rock'.

'Move It' writer Ian Samwell suggested the surname 'Richard', as a tribute to Cliff's hero Little Richard.

Is Cliff Richard married?

Cliff Richard and Sue Barker in 1983. Picture: Getty

Sir Cliff has been a lifelong bachelor, but is known to have dated Australian dancer Delia Wicks, and tennis star Sue Barker in the past. He has also spoken about being in love with Olivia Newton-John back in the 1970s.

Cliff often declines discussion about his close relationships, and when asked about suggestions that he may be gay, he has said categorically that he is not.

When asked in the late 1970s, he said: "It's untrue. People are very unfair with their criticism and their judgements. I've had girlfriends. But people seem to think that if a bloke doesn't sleep around he must be gay. Marriage is a very special thing to me. I'm certainly not going to do it just to make other people feel satisfied."

Cliff has also spoken of his close friendship with John McElynn, an American former priest whom he met in 2001. In 2008, Cliff said: "John and I have over time struck up a close friendship. He has also become a companion, which is great because I don't like living alone, even now."

What are Cliff Richard's most famous songs?

Cliff Richard - Mistletoe and Wine (Official Music Video) [HD]

Some of his most famous songs are:

Living Doll (1959): This was his first number one hit in the UK and the best-selling single of 1959. It was also featured in the film The Young Ones, which starred Richard and his backing band The Shadows.
The Young Ones (1962): This was another number one hit from the film of the same name. It was one of the first British songs to sell over a million copies and remains his highest-selling single in the UK.
Congratulations (1968): This was his entry for the Eurovision Song Contest in 1968, where he came second by one point. It was a huge hit across Europe and reached number one in the UK and Spain.
We Don't Talk Anymore (1979): This was his comeback hit after a period of declining popularity in the 1970s. It was his first disco-style song and his biggest international hit, selling over four million copies worldwide.
Mistletoe and Wine (1988): This was his first Christmas-themed song and the best-selling single of 1988 in the UK. It was originally from a musical based on The Little Match Girl, but Richard changed the lyrics to make it more religious.
The Millennium Prayer (1999): This was his controversial song that combined The Lord's Prayer and Auld Lang Syne. It was banned by many radio stations, but still reached number one in the UK and sold over a million copies.
Devil Woman (1976): This was a classic rock song and his biggest international hit, reaching the American charts.
Wired for Sound (1981): This was the title track of his 1981 album, which featured a new wave sound and synthesizers. The song reached number four in the UK and was accompanied by a video that showed Richard roller-skating around Milton Keynes.
Saviour's Day (1990): This was his third Christmas number one and his 13th UK number one single. It was written by Chris Eaton, who originally intended it for Michael W. Smith, but Richard liked it so much that he asked to record it himself.
Summer Holiday (1963): This was the theme song of his 1963 film of the same name, which was a musical comedy about a group of friends who travel across Europe in a double-decker bus. The song was a number one hit in the UK and several other countries, and became one of his signature tunes.

What is Cliff Richard's net worth?

Cliff Richard is worth an estimated £70 million, according to The Richest.