Natalie Imbruglia has given birth to her first child at 44
9 October 2019, 10:56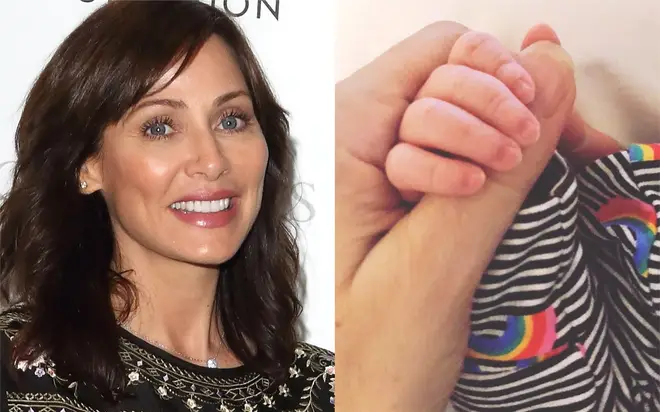 Natalie Imbruglia has given birth to her first child, a baby boy she has named Max Valentine.
The 44-year-old 'Torn' singer took to social media to share her exciting announcement.
Natalie posted a snap of her holding Max's hand to her 323,000 Instagram followers.
She captioned the post: "Welcome to the world. Max Valentine Imbruglia. My heart is bursting #myboy."
Natalie confirmed her pregnancy back in July on Instagram in a double announcement post.
The singer, who has sold 10 million records worldwide, revealed she has also signed a new record deal.
Natalie wrote: "I'm very happy to announce that I have just signed a record deal with BMG!!
"What an AMAZING team. I have been busy writing for the past year and a half and can't wait to share these new songs with you all!!!!
"And as you can see from the pic.. there is another announcement... (no I haven't swallowed a watermelon).
Natalie Imbruglia - Torn (Official Video)
"I'm expecting my first child this Autumn. For those of you that know me, this has been something I have wanted for a very long time and I'm blessed that this is possible with the help of IVF and a sperm donor - I won't be saying anything more on that publicly.
"I'm so excited about this next adventure... a new album and I'm going to be a mum!"
Following the news of the birth, Kylie Minogue posted: "Welcome Max and congratulations Nat!"
Amanda Holden wrote: "Absolutely thrilled for you."