Noddy Holder says Freddie Mercury sold him his famous 'mirror hat' before joining Queen
20 December 2018, 15:55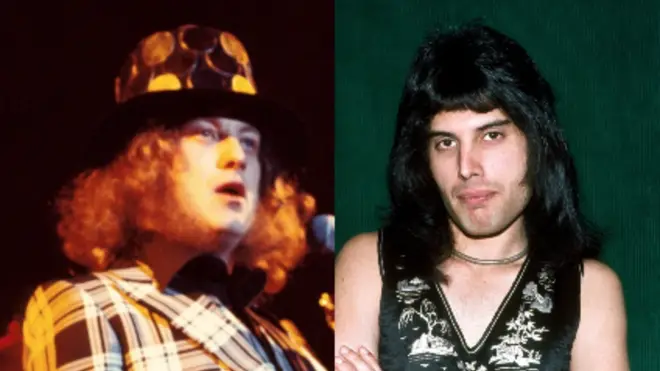 If there's one man who what it took to stand out, it was Freddie Mercury.
The Queen frontman is said to have provided one of rock's most famous hats before he was famous.
Noddy Holder has admitted that his infamous 'mirror hat' was sold to him by a young man he knew called Freddie, who ran a market stall in Kensington.
That man of course went on to become Freddie Mercury.
"I got the hat off a guy in Kensington market, called Freddie," Noddy told the Guardian.
Merry Christmas Everybody - Slade (High Quality)
"He said: 'One day I'm gonna be a big pop star like you'. 'I said: 'F**k off, Freddie'. He became Freddie Mercury."
The Slade frontman revealed that his hat is now "in a bank vault", and that he got the idea after watching Lulu "with a sparkly dress, with the light bouncing off it".
Noddy also said that Slade's biggest hit, 'Merry Xmas Everybody', is a "good pension plan, put it that way".