Olly Murs looks back to hilarious first ever gig: "I had to stop because of a fight"
16 March 2020, 14:56
Olly Murs has recounted a hilarious story from his first ever gig while talking exclusively to Smooth Radio.
The Voice UK coach revealed he had to halt his first gig due to a bust up in the audience.
Speaking to Smooth's Jenni Falconer, Olly said: "I can remember my first ever gig. It was at my pub, a local pub, The George. It was a bank holiday weekend, on Easter Sunday.
"It was me and my mate, John. My first ever gig. I spent four or five weeks practicing and rehearsing for it. I even did a gig at my nan's house. All the family came. We did prep for it. We had to play all the songs.
"They gave me their critique. 'I don't like that one. Don't do that one'. And then on the Sunday, we went and did the gig, and I remember, the first half of the set we did 11 songs, and genuinely no one listened to us, and everyone was waking past us.
"There was a fight. A fight broke out. One of my mates was involved. I had to stop the gig and walk over and calm it down, and then get back behind the mic. People just weren't bothered.
"It was really interesting, because we had a little break, and we came back, and – I don't know, the pub started listening. I had this sudden urge and buzz of like, 'This is incredible'. Everyone was singing the songs, and everyone was getting behind us, and taking videos.
Listen to the full interview video above.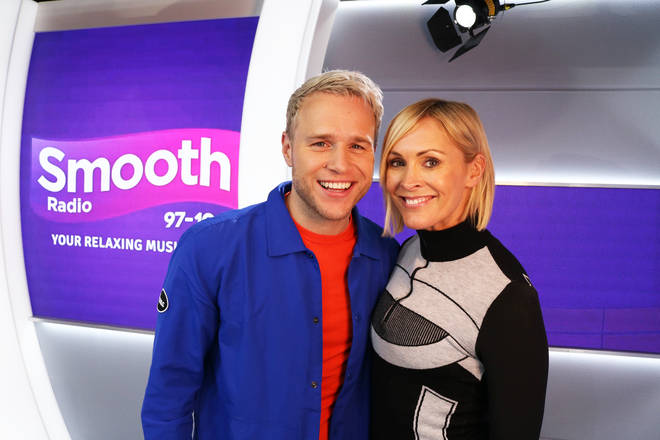 "There's some videos on my Facebook from years ago when I did it. And that was it, really. That was the bug. I was hooked from that moment. And that was 2007, I think, or 2008 maybe. I was hooked. That was it. My career changed."
The 35-year-old recently sparked gasps from his loyal fans after posting two side-by-side topless photos showing a weight-loss transformation.
Olly laughed: "I mean, the rug needs a trim, doesn't it? It looks horrendous. I've got hairy nipples.
"It's difficult. You've got to change your habits. It's about changing your mind-set and habits. That was, for me, all it came down to. I was eating really big quantities of food. I'm really bad.
"I'll go to Nando's and get three or four different things. Why? I don't need to. Why am I eating three or four different things at Nando's?
"It was just things like that, everywhere I went. It's all about quantity for me. I brought everything down. My girlfriend helped me because she's in that sort of fitness world. She just helped me take everything down, and make it… not really calorie-driven, but just… you know, the right foods at the right time. And eating more regularly, really. That was kind of it. It fell off me.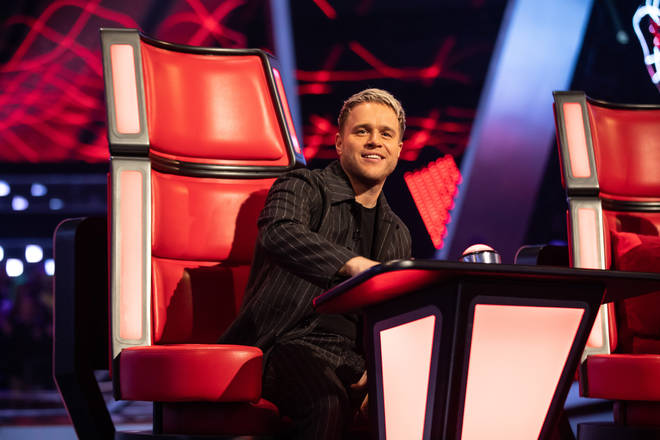 "But you have to train. There's no point doing a diet if you don't train. That's what I tell everyone. You have to at least train.
"Whatever you put into your body, you've got to also burn off. You've got to get out and do a walk, or join a team – whatever your favourite sport is. Just go and join a badminton class, or anything. Just get yourself out there, and get active, and get your blood flowing, and get the heart rate moving."
Olly, who first found fame on reality TV show The X Factor, has now been a coach on The Voice for three years and hopes to be crowned champion once again.
Olly continued: "I was only talking about this the other day with the coaches. We were taking. I was explaining something. I was like, 'In the last three years — oh my. The last three years I've been here? That's crazy'.
"So, yeah, it's been brilliant. I'm loving the show. What I love about it is the people that watch it as well. There seems to be a real following for The Voice, a real family – you know, the fans that watch it every year and love it.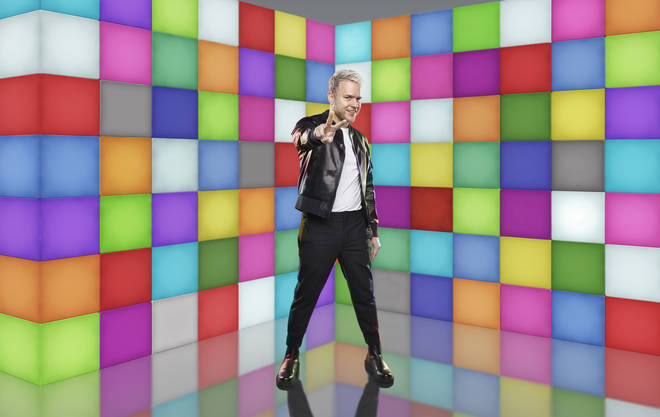 "It's a great show to be a part of. There's a real togetherness there. We just want someone to win. We want everyone to do well.
What upsets me more is when people say, 'I can't believe you didn't put the good singers through! You put them singers through!'
"I'm like, 'By the way, everyone's a good singer on this show'. And it'll be proven when you get to the later stages, and you hear how good they all are. I mean, that's unfair to say – the 120 people that came to the auditions that we had to see and listen to, every single one of them was amazing."
"People forget that we sit there for hours and hours a day, pressing that button to turn for someone. They're all brilliant! So you're really just fine-tuning like: what is that one thing that I need, or one thing that's different, or one thing that just makes me excited?"
Olly is also about to return to Soccer Aid after having to sit out last year.
Olly explained: "I watched last year at home, with my knee up. I'd just had surgery, and I was in bits, to be honest with you. I was just sat watching the telly, and eating chocolate.
"So I'm about nine months in now. I've got three months to go. So I can't wait. I got the phone call to say, 'We want you back. We want you as skipper again. England needs a win'.
"But listen, we love it. It's a great day. It's a great week, to be honest with you, playing football at Old Trafford. It's under the lights. It's 70,000 people.
"It's an excitement that I've... as much as I sing, and I perform in front of thousands of people on my own, there's something really special about being able to play football in front of them crowds every week."