What happened to Pato Banton? 'Baby Come Back' singer's career explained
26 May 2023, 15:41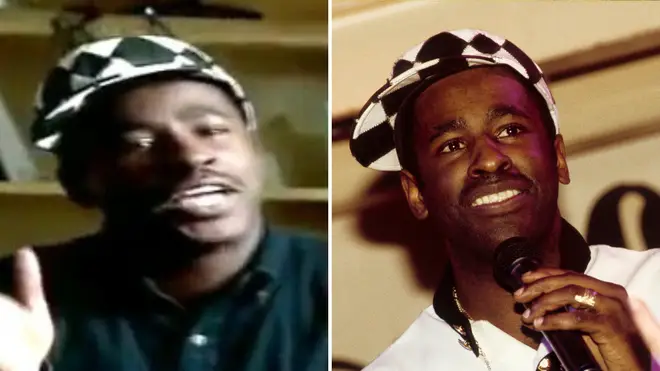 Pato Banton scored one of the biggest hits of the 1990s with his excellent reggae cover.
In 1994, he stormed the UK charts with his version of 'Baby Come Back' by The Equals.
He teamed up with UB40 brothers Ali and Robin Campbell on the track, capitalising on the reggae revival of the early 1990s, and had the third best-selling single of the year.
But where is Pato Banton now?
Who is Pato Banton?

UB40 & Pato Banton - Baby Come Back

Pato Banton is a reggae singer from Birmingham, England.

Born Patrick Murray, he received the nickname 'Pato Banton' from his stepfather. His first name comes from the sound of a Jamaican owl calling "patoo, patoo", while his last name comes from the DJ slang word 'Banton', meaning heavyweight lyricist or storyteller.

He was born on October 5, 1961, in Brixton. He celebrated his 61st birthday in 2022.

Pato first found fame in the early 1980s, when he worked with The Beat. He recorded 'Pato and Roger a Go Talk' with fellow artist Ranking Roger, included on the 1982 album Special Beat Service.

He recorded a number of singles, and was one of the guest artists that appeared on the UB40 album Baggariddim in 1985. His debut album was the 1985 LP Mad Professor Captures Pato Banton, followed in 1987 by Never Give In.

However, it wasn't until 1994 that he became something of a household name.

His version of 'Baby Come Back' was an instant smash, reaching number one in the UK charts.

What did he do after 'Baby Come Back' and where is he now?

Pato Banton was invited by Sting to join him on his 'This Cowboy Song' single in 1995.

He had a number of other UK hit singles, including 'Bubbling Hot' and 'Groovin''.

He has continued to tour around the world and release music ever since, with his most recent being 2021's Baseball Reggae.

Pato often posts on his social media photos of his live performances, and of his wife Antoinette Rootsdawtah.