Quincy Jones changes Michael Jackson triple album concert at O2 and fans aren't happy
4 June 2019, 15:18 | Updated: 4 June 2019, 15:30
Fans are demanding refunds after organisers have changed the lineup of a highly-anticipated Quincy Jones concert in London.
The organisers of Quincy Jones' upcoming show at The O2 in London have responded to criticisms over altering the billing of the gig from its original plans.
The show was originally scheduled to see the legendary producer joined by other performers and an orchestra, as they play three classic Michael Jackson albums back-to-back: Off the Wall, Thriller and Bad, on June 23.
However, organisers have decided to tweak the show's billing, several weeks after the broadcast of the controversial Leaving Neverland earlier this year.
Last month, Quincy shared a brand new flyer for the gig, where the name of the show had been changed, now titled Live In Concert For The Very First Time: Quincy Jones presents Soundtrack Of The '80s – Iconic Songs And Defining Albums.
While several Jackson songs are still mentioned, it seems as if the idea of playing all three albums has now been dropped, as well as any mention of the late singer by name.
The original poster: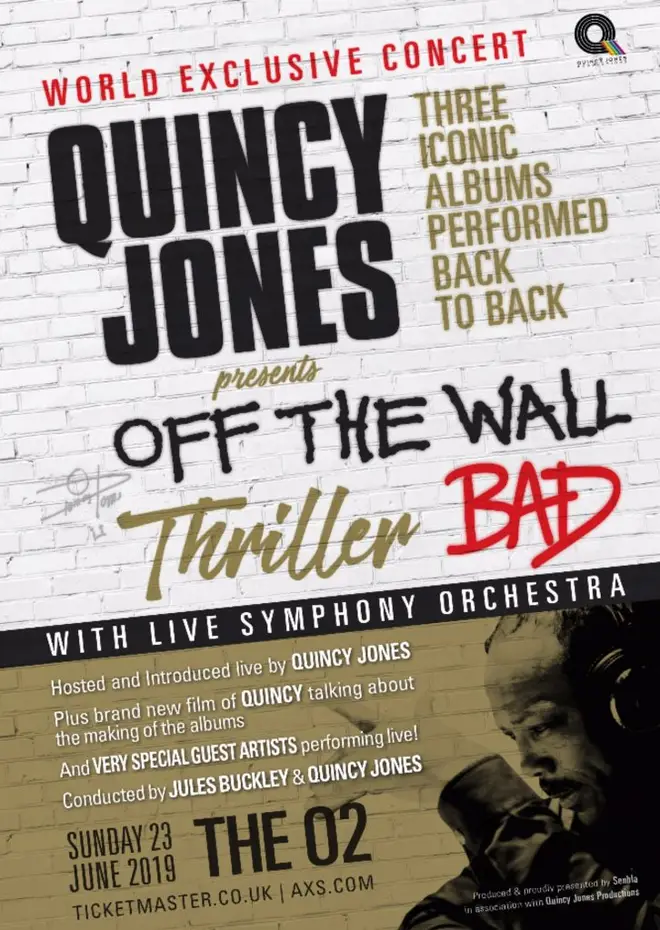 And now the new one:
Several fans and ticket-holders have complained about the change, and have asked for a refund.
"How do I get a refund for my tickets to Quincy Jones at the O2?," wrote one fan.
"I booked tickets to see three MJ albums, not an 80's medley some of which I've never heard of! Expensive to start with, to expect me to pay that much for a gig I wouldn't have booked otherwise is ludicrous!"
Another said: "We bought 3 tickets in Feb at the O2 official site for the Quincy Jones concert held on the 23/6/19. The whole show has changed since we bought tickets. False advertising! How do I get a refund?"
A third wrote: "Regarding the Quincy Jones event at the o2 in June, the event has clearly changed from what it was originally advertised as. How do I go about getting a refund for tickets purchased before this change occurred? This is a clear violation of consumer rights."
The organisers have since defended the change, and argued that the concert is still roughly the same as the original billing, and only aims to play more of Jones' back catalogue.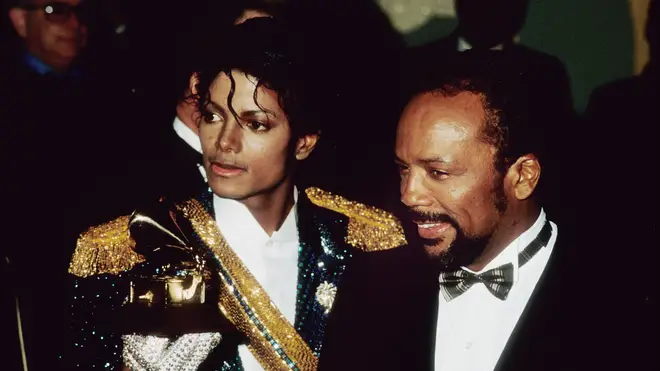 "When the concert at The O2 was originally announced in February, the central core of the show was built around Quincy's work on the Off The Wall, Thriller and Bad albums," a spokesman said.
"That has not changed. We have in fact broadened the show to include further key songs from outside of his work with Michael Jackson. This was to highlight the wider contribution Quincy Jones made to pop music in the 1980s. As a result, the artwork was modified to reflect this."
They added: "The show's content, which will be performed live for the very first time in this format, is in no way different to originally billed, as songs from those classic albums are at the heart of the concert."