These are the 10 richest UK musicians in 2019
9 May 2019, 13:15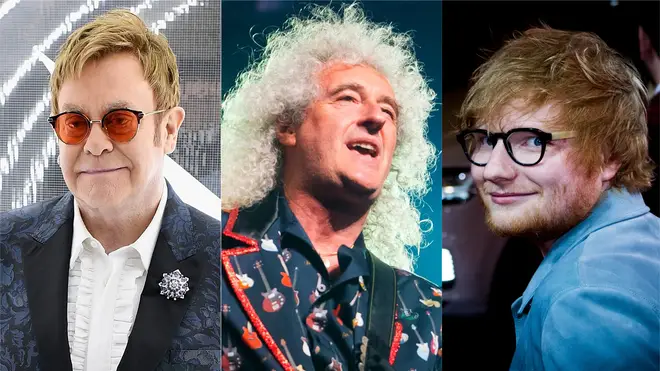 Ed Sheeran doubled his wealth and rises above Adele for the first time in the Sunday Times Rich List for 2019.
The 28-year-old is now the 17th richest musician in the UK and Ireland with a total worth of £160 million, compared to Adele at 22nd with £150m.
Lord Andrew Lloyd Webber is top of the list with a huge £820m fortune, overtaking Sir Paul McCartney in second, with £750m.
Sir Paul is the only musician to see his wealth dip, reducing £70m on last year's total.
U2 are third, followed by Sir Elton John and Sir Mick Jagger.
Queen have also enjoyed a successful year thanks to the massive success of the movie Bohemian Rhapsody, and Brian May (£160m), Roger Taylor (£155m) and John Deacon (£130m) have each seen a £25m rise in their net worth.
The 10 richest musicians in the UK and Ireland for 2019:
1. Andrew Lloyd-Webber - £820 million
2. Sir Paul McCartney and Nancy Shevell - £750 million
3. U2 - £583 million
4. Sir Elton John - £320 million
5. Sir Mick Jagger - £275 million
6. Keith Richards - £260 million
7. Olivia and Dhani Harrison - £250 million
8. Sir Ringo Starr - £240 million
9. Michael Flatley - £204 million
10. Sting - £200 million