Roberta Flack facts: Soul singer's age, career, husband and more revealed
15 November 2022, 11:55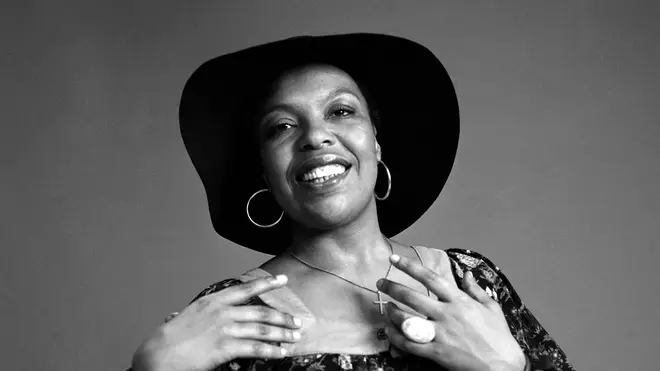 Roberta Flack is one of the greatest singers of all time.
The American jazz and soul singer is best known for her number-one hit singles 'The First Time Ever I Saw Your Face', 'Killing Me Softly with His Song', 'Feel Like Makin' Love' and 'Where Is the Love'.
Roberta Flack became celebrated as a big influence on the R&B subgenre dubbed 'quiet storm', along with her covers of artists such as Leonard Cohen and the Beatles.
She was the first artist to win the Grammy Award for Record of the Year in two consecutive years, in 1973 and 1974.
How old is Roberta Flack and where is she from?

Roberta Flack in 2008. Picture: Getty

Roberta Flack was born in Black Mountain, North Carolina, to parents Laron Flack, a Veterans Administration draftsman, and Irene Flack a church organist.

She was born on February 10, 1937. She celebrated her 85th birthday in 2022.

As a child, she joined the choir of Lomax African Methodist Episcopal Zion Church by playing hymns on piano, and went on to listen to contemporary gospel music by artists such as Mahalia Jackson and Sam Cooke.

Aged nine, she began playing the piano, and as a teenager, Howard University awarded her a full music scholarship. She was one of the youngest students ever to enrol there, aged just 15.

The sudden death of her father forced her to take a job teaching music and English. It wasn't until the late 1960s that she finally recorded her first album, First Take, after years as a club singer.

What are Roberta Flack's biggest songs?

Roberta Flack - Killing Me Softly With His Song (Live 1973)

As of 2022, Roberta Flack has released 20 studio albums.

Her commercial peak occurred in the early 1970s, when she scored massive international hits with her covers of 'The First Time Ever I Saw Your Face' and 'Killing Me Softly With His Song'.

She also had success teaming up with fellow soul singer Donny Hathaway, particularly on the songs 'Where is the Love' and 'The Closer I Get to You'.

Other hits included 'Feel Like Makin' Love' and 'If I Ever See You Again'.

Who is Roberta Flack's husband and does she have children?

From 1966 to 1972, Roberta Flack was married to jazz bassist Steve Novosel.

She never remarried, and she has never had children.

What has Roberta Flack been up to recently?

Roberta Flack in 2020. Picture: Getty

She was described by Reverend Jesse Jackson as "socially relevant and politically unafraid".

Roberta has always been active as a humanitarian and mentor, and she founded the Roberta Flack School of Music at the Hyde Leadership Charter School in the Bronx, which aims to provide a music education program to underprivileged students free of charge.

In 2010, she founded The Roberta Flack Foundation, whose aim is to support animal welfare and music education.

In 2018, Roberta officially retired from touring, but continued to make special appearances.

In 2022, Roberta announced her retirement from singing, after confirming that she had been diagnosed with ALS.