Samantha Fox facts: Model and singer's age, wife, songs and career explained
16 August 2023, 15:29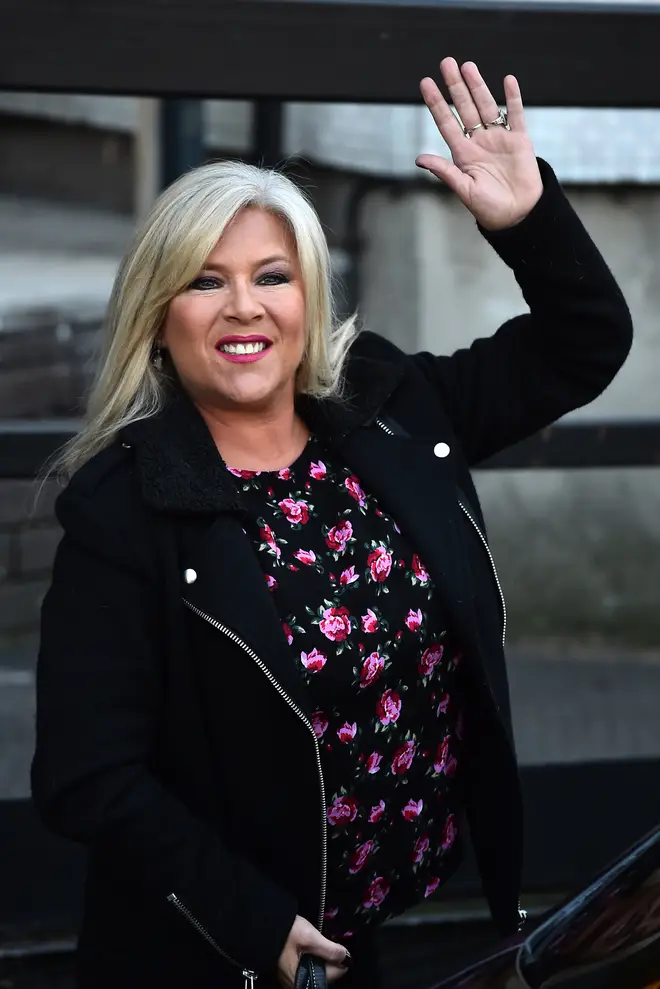 In the world of pop culture, there are few names that have left as indelible a mark as Samantha Fox.
With her magnetic presence, sultry voice, and unapologetic persona, Samantha Fox catapulted from the pages of a tabloid pin-up to become a bona fide pop sensation, captivating the hearts and minds of millions around the world.
Her journey, replete with triumphs, trials, and transformation, is a testament to the power of talent, determination, and the unwavering spirit of a woman who defied expectations and shattered conventions.
Samantha Fox initially gained fame in the 1980s as a teenage pin-up model and pop singer. She became one of the most recognizable faces of that era, known for her attractive appearance and provocative image.
Her music career took off with the release of her debut single 'Touch Me (I Want Your Body)' in 1986, which became a chart-topping hit in several countries. Her subsequent albums and singles achieved varying degrees of success, and she remained active in the music industry throughout the late 1980s and early 1990s.
Apart from her music career, Samantha Fox also made appearances in films and TV shows. She transitioned to acting and reality TV, participating in various shows over the years. Despite facing some controversies and ups and downs in her career, she remains a recognizable figure from the pop culture of the 1980s.
How old is Samantha Fox?

Samantha Fox performing in 2023. Picture: Getty

Samantha Fox was born on April 15, 1966. She celebrated her 57th birthday in 2023.

She was born in Mile End, London, England. Her parents were Carole Fox and Patrick Fox. She had a younger sister named Vanessa, who died in 2023.

Carole Ann was an actress, and John Patrick was a carpenter. They were married from 1965 to 1988. Carole Ann died in 2013, and John Patrick died in 2000.

Her career was overseen by her dad Patrick, until she discovered that he had taken more than £1 million (£2.3 million today) from her earnings. She decided to take legal action against him in 1991.

She won the lawsuit in May 1995, and received a settlement of £363,000 (£0.7 million today). They never reconciled before he passed away in 2000.

How did Samantha Fox get her start in modelling and music?

Samantha Fox in 1987. Picture: Getty

Samantha Fox got her start in modelling when her mother entered her for the Sunday People's 'Face and Shape of 1983' competition. She was one of the finalists, and the photographer who took her pictures was impressed by her 'unusual' proportions and natural beauty.

He told her that she had the "face of a child and the body of a woman", and encouraged her to do some topless shots for the editors.

She agreed, and soon became a regular Page 3 girl in The Sun newspaper, where she appeared from 1983 to 1986.

She was very popular with the readers, and became one of the most photographed British women of the 1980s.

Samantha Fox had a passion for music since she was a child, and she signed her first record deal with Lamborghini Records when she was 15 years old. However, her music career was put on hold when she became a successful glamour model.

She resumed her musical aspirations in 1986, when she signed a five-album contract with Jive Records. Her debut single for the label, 'Touch Me (I Want Your Body)', was released in March 1986 and became a worldwide hit.

Samantha Fox - Touch Me (I Want Your Body)

She followed it with her first studio album, Touch Me, which sold over four million copies worldwide. She continued to release albums and singles throughout the late 1980s and early 1990s, working with producers such as Stock Aitken Waterman and Full Force.

Some of her most popular songs include 'Naughty Girls (Need Love Too)', 'Nothing's Gonna Stop Me Now', 'I Only Wanna Be with You', and 'I Wanna Have Some Fun'.

She received a nomination for Best British Female Artist at the Brit Awards in 1988.

She has also collaborated with other artists such as Freddie Mercury and Sabrina Salerno.

She is still active in the music industry, and has announced that she will release a new album in 2023, produced by Ian Masterson4

Who is Samantha Fox's wife and who has she dated before?

Samantha Fox and Linda Birgitte Olsen on their wedding day. Picture: Getty

Samantha Fox's wife is Linda Olsen, a Norwegian woman who works as Fox's tour manager. They got married in 2022, in a ceremony in Essex, after getting engaged in February 2020.

They met at a concert where Olsen was a fan of Fox, and they hit it off on social media. They live together in East London with Olsen's son Adam and their two cats, Melody and Fanny.

Before marrying Olsen, Fox had dated several people, both men and women. She dated career criminal Peter Foster in the late 1980s, but turned down his proposal. She also had a relationship with Paul Stanley, the guitarist and co-lead vocalist of Kiss.

She came out as gay in 2003, when she went public with her then-manager Myra Stratton. They were together for 16 years until Stratton died of cancer in 2015.

Fox has said that she knew she was gay before meeting Stratton, but she was afraid to admit it because of the stigma and the pressure from the media.

She has described herself as a "very happy woman" who is "very much in love" with Olsen. She has also said that she is grateful for the support of her fans and her family, who have accepted her for who she is.