The Chase vs Smooth Radio: Shaun Wallace takes on Paul Phear in the ultimate music quiz
10 October 2019, 13:17 | Updated: 23 October 2019, 14:58
The Chase is one of the most popular quiz shows on TV right now, having been on our screens for more than 10 years.
However, chaser Shaun Wallace, also known as 'The Dark Destroyer' thought he would challenge Smooth Radio to the ultimate music quiz.
The 59-year-old quizzing champion, who has appeared on The Chase since 2009, won Mastermind in 2004 and was also ranked 286th in the World Quizzing Championships in 2012.
Who better than Smooth Radio's Paul 'The Smooth Operator' Phear to test Shaun's 1980s and 1990s music knowledge?
Watch who came out on top above.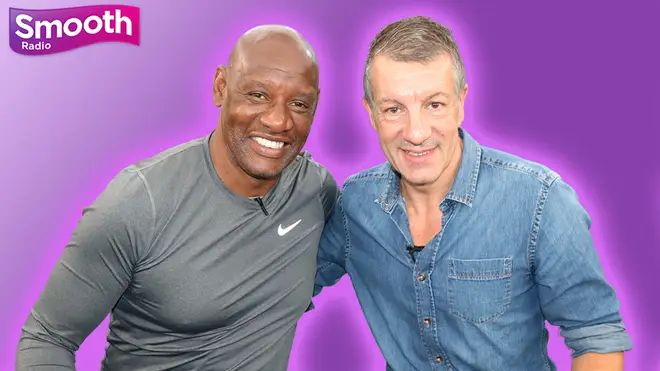 Shaun, who released his autobiography Chasing the Dream last year, revealed to Paul moments before the quiz that 1980s and 1990s music was not his strongpoint... giving Paul some short-lived relief as the game commenced.
Filmed at Smooth HQ, Shaun and Paul were put through their paces with several rounds of questions in a bid to find out who would take home the winning bragging rights.
Who do you think won? Watch the video above to find out!