UB40 interview: Reggae legends celebrate 45 years - 'Neil Diamond still hasn't thanked us for Red Red Wine!'
26 May 2023, 11:09 | Updated: 27 June 2023, 14:42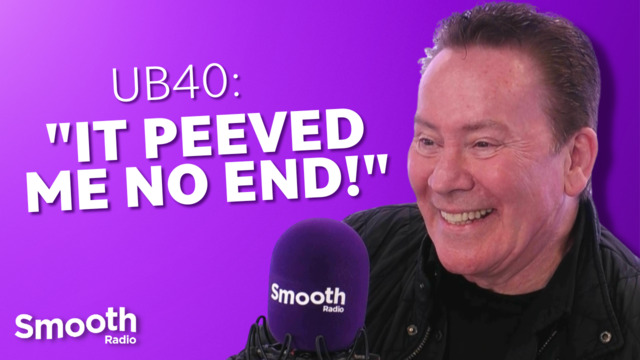 UB40 interview: 'Neil Diamond still hasn't thanked us for Red Red Wine!'
2023 marks 45 years since UB40 burst onto the scene with their brand of excellent reggae music.
The original band are celebrating the anniversary with a series of live shows and a new album, UB45.
Robin Campbell and Jimmy Brown - who have been with the band since the beginning - dropped by the Smooth studio to catch up with Angie Greaves about their incredible career.
Watch the full interview above, or on Global Player here.
Looking back at their greatest moments, including performing at Nelson Mandela's 70th birthday concert, Robin said: "Even more important to me was playing South Africa after we'd observed the cultural boycott for years and suddenly Mandela was out, it became president, apartheid was outlawed, and we were invited to go to South Africa for the first time and to go there.
"We still hold the live record. We played three nights, 70,000 people each night. And it was one of those goosebump experiences when you're singing a song like 'Sing Our Own Song', which is about apartheid in South Africa, to have them sing the song back at you, a song that was banned and outlawed, to have them sing the song back.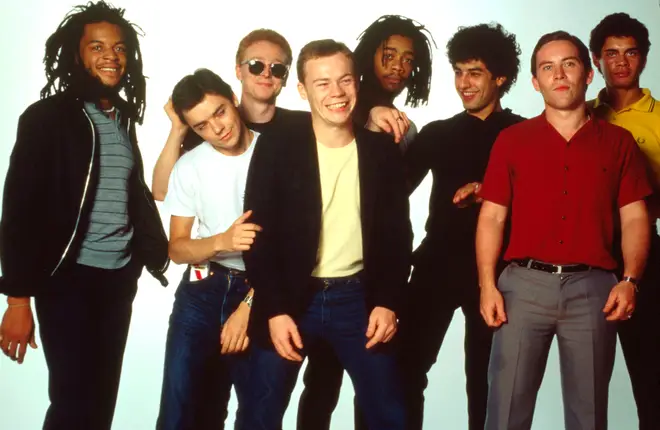 "And, you know, they all know the song and obviously the meaning of it. That was fantastic for me. Nothing's ever beaten that moment, really."
Looking back at one of their biggest hits, 'Red Red Wine', Robin revealed that they had no idea it was a Neil Diamond song originally.
"Absolutely no idea," he said. "We were concerned it was a Tony Tribe song. We heard the Tony Tribe version in 1969. I think it was. I've still got the vinyl somewhere.
"And it actually said when I looked on the record, it actually said 'N Diamond' in brackets. And I had no idea, that it still didn't connect, that we thought it was Negus Diamond or somebody. We had no idea until after we recorded it. And for publishing reasons, we then discovered it was a Neil Diamond song, which was quite a shock."
UB40 - Red Red Wine (Official Video)
"So Neil thanked you?," Angie asked. "He never did, actually!" joked Robin. "Which peeved me no end."
He added: "It gave a new lease of life to his song, which completely flopped when he recorded it!"
UB40 will play shows at London's Royal Albert Hall and Manchester's O2 Apollo in June, as well as a homecoming gig in Birmingham in August. Get tickets here.