Danny Boyle reveals Ed Sheeran wasn't the first choice for Yesterday's music star cameo
25 June 2019, 14:29 | Updated: 25 June 2019, 16:22
Yesterday is finally released this week, and we can't wait to see so many Beatles classics performed on the big screen.
The romcom tells the story of a struggling musician who finds himself the only person alive to remember the Fab Four, following an international blackout.
And thus, he decides to steal their songs and quickly becomes a superstar, attracting celebrity fans including a certain Ed Sheeran.
Ed is surprisingly brilliant in the role (as himself), but he wasn't actually the first choice. Watch our full interview above.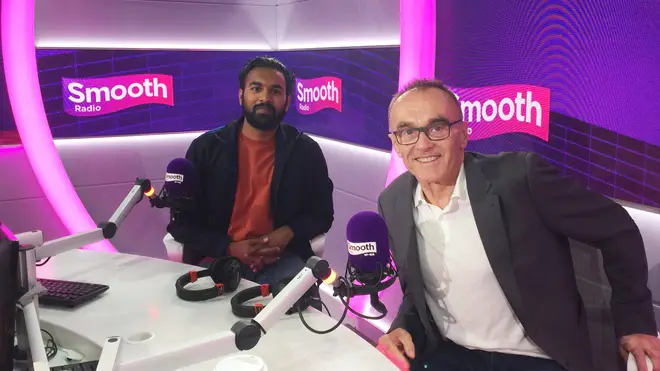 Director Danny Boyle and actor Himesh Patel revealed to Smooth what it was like working with Ed, and how Himesh had to sing a Coldplay at his audition, despite not knowing what the film even was.
"I didn't know anything about the film at that point," Himesh told Smooth. "It was one of those where you get an email, and it's like, 'This is a Danny Boyle project with some musical elements. Here are the instructions for your mission, should you choose to accept it.'
"And it was to sing a Coldplay song of your choice, and I had to do a monologue from a play, and send that off. But yeah, I did 'We Never Change' from their first album, which is a nice acoustic song, anyway. I thought, 'I don't want to try to acoustify any of their bigger tracks.'
"I think it was because at the time, the draft that we had, it wasn't Ed Sheeran, it was Chris Martin. And so I think that's probably why it was a Coldplay song."
Danny said: "And we tried to hide that from Ed Sheeran, obviously, when we went to him. We said, 'Ed, you're our first choice.' And he said, 'No, I'm not. You asked Chris Martin first.'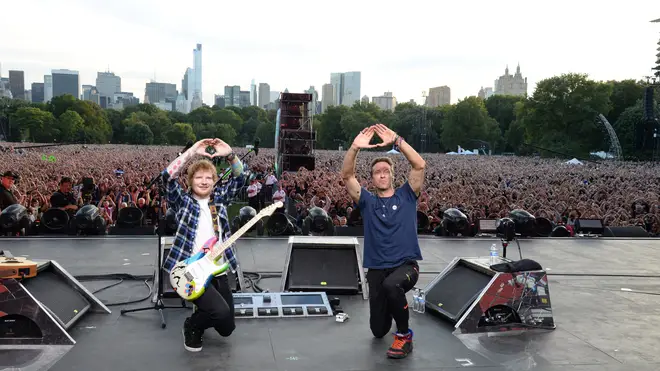 "And he accused us of going to Harry Styles after Chris Martin, which isn't true. He said, 'I'm third.' We said, 'No, you're not, Ed. You're second.'
"But he's got a proper sense of humour, and he teases us mercilessly about the fact that we asked him second."
Speaking about Ed, Himesh added: "I didn't really know what to expect. I'd heard that he'd done some acting before, but I'd not seen it. So I was kind of going, 'Let's see how it goes.'
"He came to rehearsals, because I think Danny was quite keen for him to come to rehearsals, because you can't just drop in. You've got to kind of get to know your actors. We're doing something quite specific here.
"So he came, and it's just him, really He didn't come with a huge entourage or anything like that. He's very down to Earth, and very easy to get along with, and was very interested in the way that we were working, and how he could be part of that, and do the best that he could possibly do."
When asked if Yesterday could have worked if he wasn't able to use the Beatles music and picked another artist, Danny said: "It's hard, isn't it? I'm sure you probably could.
"I don't think it has quite the resonance with anyone else, because not only are their songs extraordinarily— they've penetrated so many generations of people, which is unusual, and some of them are 50 years old, and they don't feel it at old. They feel fresh – certainly in Himesh's hands, they do.
"But also, the impact they had on society – they changed society. It's not something that you could say of ABBA, who have great tunes that everybody knows, but they didn't really change society. I mean, around the edges they did, about dancing and dressing and things like that.
"But The Beatles changed the fundamental apex of the world, really, in a way. They said, 'The world is going to be about young people now. We're not going to just go into the Army and do what you tell us, and do what jobs you're going to tell us. We're going to talk about expression and love, and we're going to value pleasure rather than service or war.'
"And the world changed. You could tell at the time. The establishment were clearly fearful of this change, and they couldn't stop it. And not only that – so they created a pop culture economy really, in a way. Which made sense economically. It paid for itself, and it's increasingly true, and we're still on that path, thank God."
Yesterday also stars Lily James and is out at cinemas on Friday (June 28).