Yesterday's Richard Curtis reveals if the film could have worked with other artists
25 June 2019, 14:47 | Updated: 25 June 2019, 16:21
Yesterday tells the story of a struggling musician who finds himself the only person alive to remember the Beatles, following an international blackout.
He then decides to steal their songs and quickly becomes a superstar, attracting celebrity fans including a certain Ed Sheeran.
Directed by Danny Boyle and written by romcom king Richard Curtis, the film is finally released this Friday (June 28), but could the film have had the same power if they couldn't get the rights to the Beatles back catalogue?
Speaking to Smooth's Kate Garraway, Richard said: "I don't think so. It's been wonderful watching these 50 years of progress, and the way that their music has still lasted, and the way that when you go see school plays – you know, at the end of it, if it's about the environment, everyone will sing 'Here Comes the Sun' or 'Octopus's Garden' or something.
"My kid was in a school play about the Battle of Hastings, and at the end, William the Conqueror held Harold the King of England's hand, and they both sang 'We Can Work It Out'.
"I think The Beatles are more embedded in culture than anybody else – even though, personally, I couldn't bear a world without Kate Bush. But I don't think it's the same film."
On whether it was tough getting the rights to the songs and if he'd spoken to Paul McCartney or Ringo Starr, Richard explained: "No. We dealt a lot with Sony and with Apple.
"I think if they'd have said no, it would have been impossible. If we were doing a film about a serial killer who loves The Beatles, they might have said no, but it clearly is quite a pro-Beatles thing.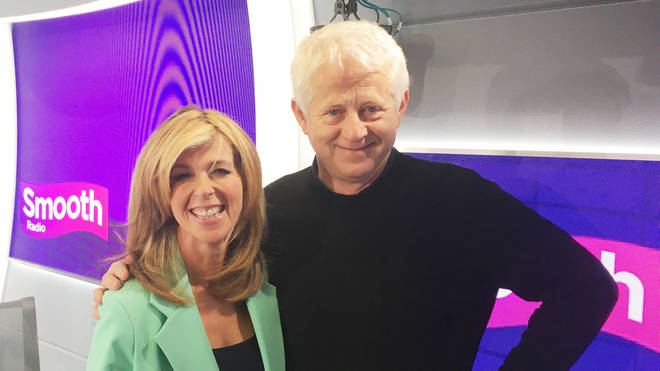 "So I think they felt as though Danny and I would be vaguely respectful. It's not for them to say if they like the film; it's just for them to give permission for it to be made."
Watch Kate's full interview with Richard above.
Yesterday also stars Lily James and is out at cinemas on Friday (June 28).