Can Himesh Patel really sing and play the guitar in the Yesterday movie?
28 June 2019, 09:19 | Updated: 28 June 2019, 09:21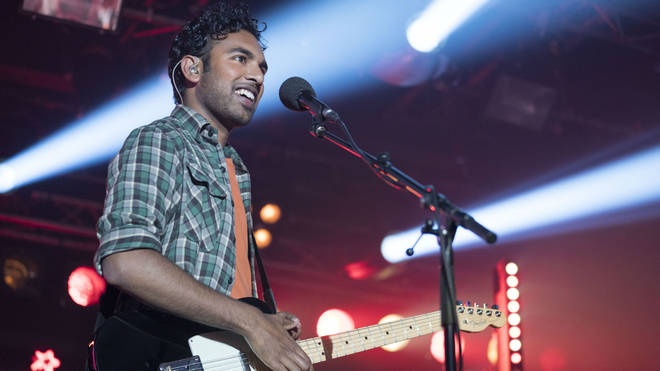 Himesh Patel leads the cast of Yesterday, a movie about what would happen if only one person could remember The Beatles.
Danny Boyle has directed the much-anticipated romcom musical, from a script by Richard Curtis.
Himesh was previously best known for playing the bumbling Tamwar Masood in EastEnders, so is he a musician in real life?
Who is Himesh Patel?

Himesh is an English actor, best known for his role as Tamwar Masood in the soap EastEnders, which he played from 2007 to 2016.

He was born in Huntingdon, Cambridgeshire, and celebrated his 28th birthday in 2018.

Does he really sing and play instruments in Yesterday?

He does indeed!

However, he didn't quite know what the film was about when he auditioned.

Instead of being sent a script, Himesh was asked to sing and play a Coldplay song of his choice on acoustic guitar.

He chose the lesser-known song 'We Never Change' from the band's 2000 debut album Parachutes.

His simple cover was what landed the role, with Danny Boyle telling Billboard: "A lot of actors are amazing. They try to bulls**t their way through it. 'Ride a horse? No problem, I can ride a horse!'

"[Himesh] has this ability to make you feel them anew. They're familiar, but strange at the same time."

Can we hear any of his songs yet?

So far, you can hear Himesh's vocals in the Yesterday trailer, and also in a lyric video for his cover of Beatles classic 'Something':
Yesterday is released at UK cinemas on June 28.