Adele releases new music video for 'I Drink Wine' featuring dream-like synchronised swimmers
27 October 2022, 13:43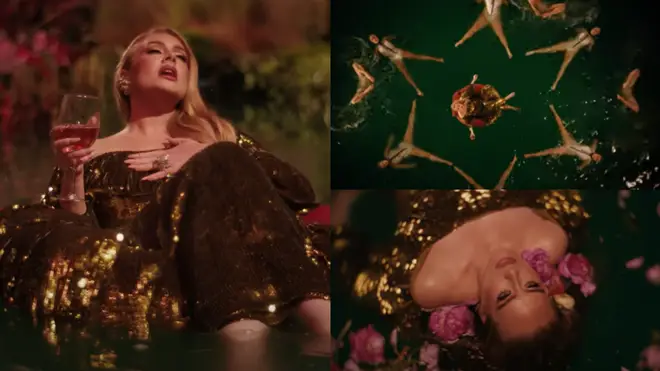 Adele has released the hotly-anticipated music video for the song 'I Drink Wine' nine months after her album '30' dropped in November 2021.
The 'I Drink Wine' video sees Adele float down a dreamy river as she tells the story of a couple who have changed and grown apart as they struggle to accept each other for who they are.
The long-awaited footage – dubbed a 'short film' at seven minutes long – has been released weeks before she begins her Las Vegas residency.
As the footage unfolds, Adele can be seen decked in a sequinned gold gown with a glass of wine in one hand and a bottle in the other, as she's joined by synchronised swimmers and a potential love interest.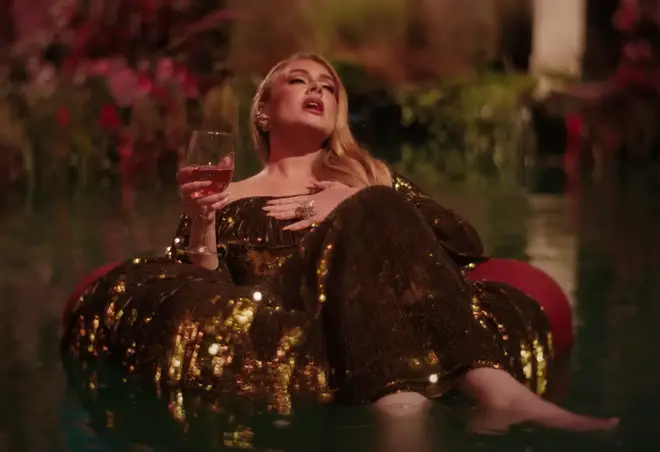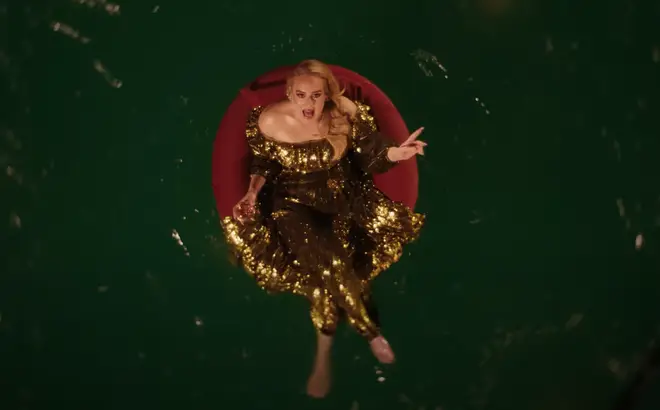 Adele reflects on her relationship as she bitterly watches couples on the river bank as she floats by, but by the end of the video Adele has let go of her wine glass and has submerged herself in the water, floating serenely surrounded by flowers.
'I Drink Wine' is only the third video to be released from her 30 album, after 'Oh My God' dropped nine months ago and her video for 'Easy On Me' was released in October 2021 – the star's first video in six years.
The album was one of her most personal yet, where she delves into her 2021 divorce from husband Simon Konecki, whom she married in 2018.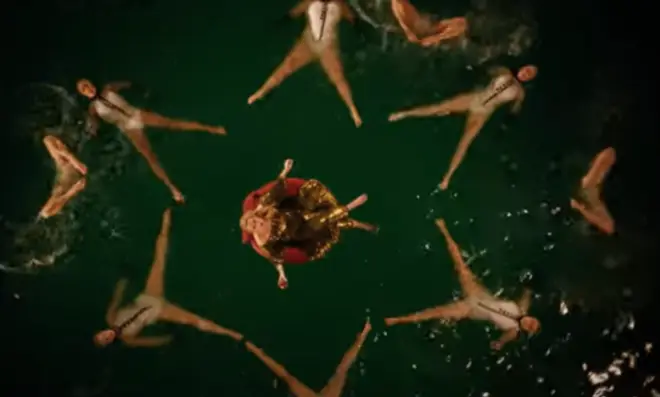 Adele - I Drink Wine (Official Video)
Yet according to the singer, the new video for 'I Drink Wine' was shot before either of those two videos.
"The 'I Drink Wine' video was the first one I shot for this album. And it's finally coming out tomorrow!! I'm excited for you to see it and I can't wait to see some of you tonight!" Adele tweeted the day before the video's official release.
Fans of the star have proclaimed it's her best music video yet, with hundreds of thousands taking to social media to praise Adele's creation.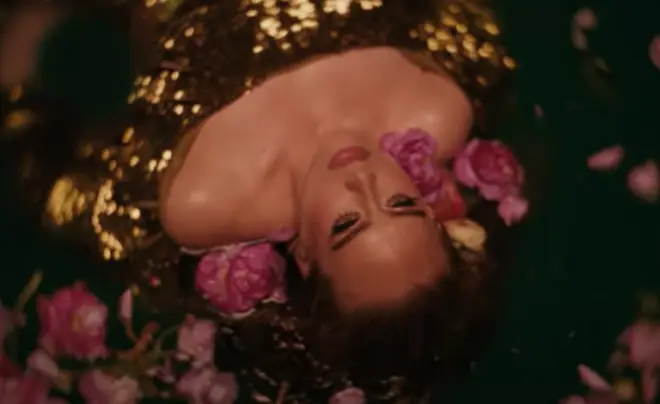 "The end of i drink wine is everything, one of the most beautiful music videos i've seen," one Twitter user said.
Another wrote it was "one of Adele's best music videos, or maybe THE BEST", while another added she "never fails in her quality".
The 'I Drink Wine' music video comes after Adele confirmed dates for her new Las Vegas residency, opening in a few weeks.
Speaking earlier this Summer, Adele told fans she was "ecstatic" to be able to "finally announce these rescheduled shows".