Inside Karen Carpenter's final ever performance and days leading to her tragic death
24 May 2023, 10:03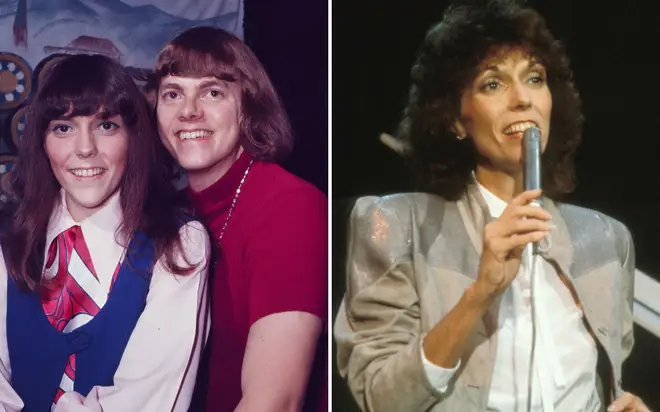 Karen Carpenter was one of the most beloved stars of the 1970s.
As one-half of The Carpenters alongside her brother Richard, Karen Carpenter became one of the best-selling artists of all time.
The soft rock/easy listening duo racked up a record-breaking run of hit recordings throughout their 14-year tenure as a band, and sold over 100 million records worldwide.
After they reached the top of the charts in numerous countries with the Burt Bacharach-penned song '(They Long To Be) Close To You', the siblings never looked back.
They dominated easy-listening radio for the majority of the decade with hits like 'We've Only Just Begun', 'Rainy Days and Mondays', and 'Top Of The World'.
They were truly sitting at the top of the world themselves, and on the surface - given their sunny public disposition and cheerful songwriting - you'd think everything was rosy for The Carpenters.
But as the decade went on, their success faded and a dark cloud hung over both Carpenters' personal lives.
Behind the scenes, Richard struggled with addiction to prescription drugs, and Karen was suffering from her own personal battle with anorexia nervosa.
At the time little was known about anorexia, but the disease would tragically become the cause of Karen's premature death in 1983 at the age of just 32.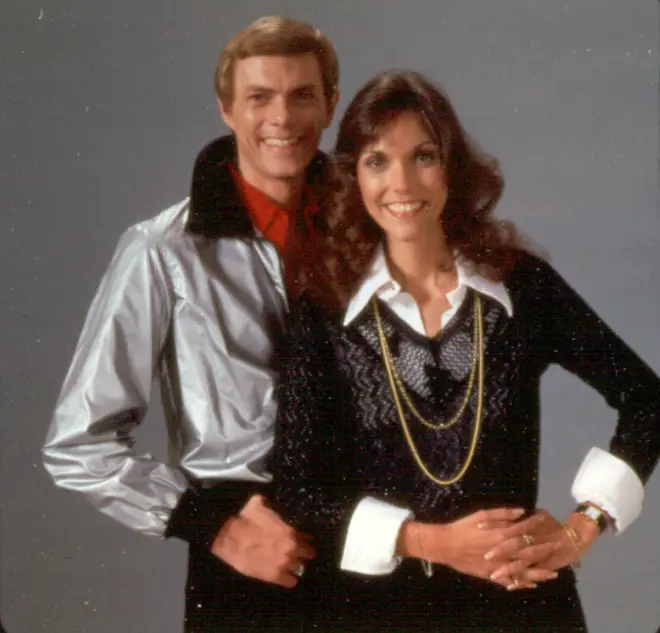 The top charting hits began to slip away from the pair as they both battled personal demons - Karen herself battled anorexia from a young age, unbeknownst to the public.
After seeing early promotional photos of her with Richard, she believed she was overweight so tried numerous diets which sapped away her levels as the band toured constantly.
The bigger The Carpenters became, the worse her condition became. Even though fans questioned if she had an eating disorder, the only information continually given out by Karen was that she was "pooped" from touring.
By 1975, the band were forced to cancel their Europe and Japan tours after Karen collapsed on stage during a concert in Las Vegas.
Her weight reportedly plummeted to a shocking 6st 7lbs, so the singer was hospitalised in an attempt to get her weight back up, with her condition only seen as a temporary phase.
This period would become the start of a cycle of dramatic weight loss, collapse, and subsequent hospitalisation again until the day she died.
The Carpenters Interview 1981-Anorexia
Though Karen sought help for her disease, she was also dealing with other issues in her personal life as well as her career.
In 1979 when the band was on hiatus, she decided to release a solo album which wasn't well-received, and plans for a follow-up were shelved.
She had spent nearly $400,000 of her own money to fund her sophomore album, but the record label rejected it and claimed Karen herself cancelled its release. The scenario devastated her.
Around the same time, she had also met and married Thomas James Burris on 31st August 1980, a real estate developer whose only motive to marry Karen was for her money and fame.
Karen wanted children, but Burris had undergone a vasectomy without notifying or discussing it with the singer. Their marriage lasted only 14 months.
The Carpenters' final ever live concert was on 3rd December 1978, with Richard needing time out having spent the best part of their career together touring.
They played at the Pacific Terrace Theatre, Long Beach Convention Center, but it wouldn't be the final time she and Richard performed together.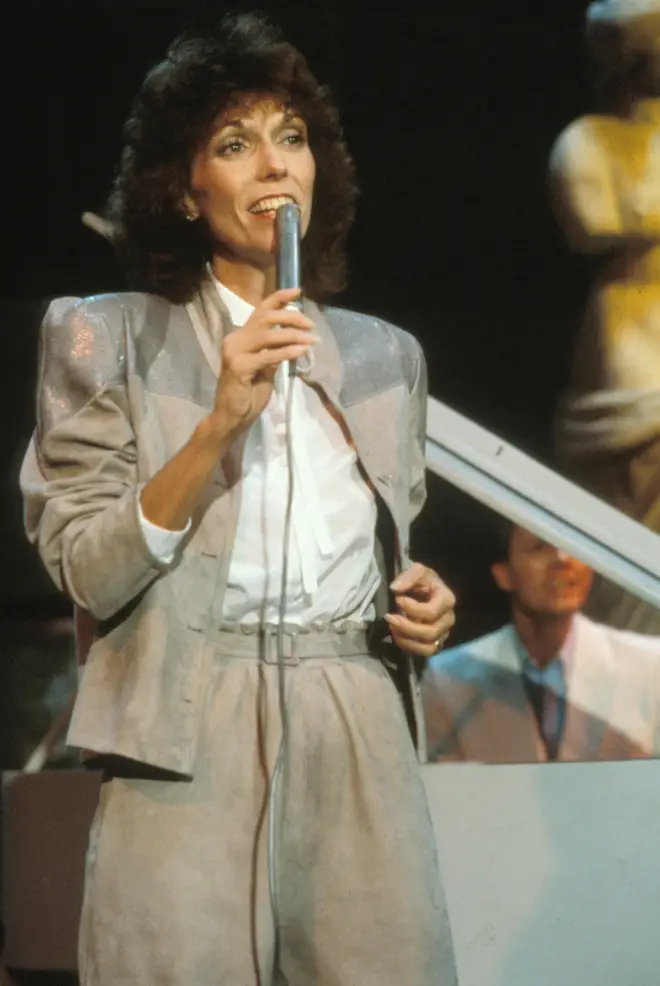 Though her health worsened, Karen and Richard would continue to make music, and released their final album Made In America in 1981 which was a moderate success.
They both did a promotional tour of the album and performed on some television shows, though questions continue to arise about Karen's health given her dangerously gaunt appearance.
The last song The Carpenters would record was 'Now' in 1982. Richard had concerns about Karen's health, but believed she sounded as good as ever.
This sparked a change in Karen, who moved back to California that year determined to revitalise her career, finalise her divorce with Burris and record a new album as The Carpenters.
Karen would even perform on stage again - on 17th December 1982, she sang Christmas Carols at the Buckley School in Sherman Oaks, California for her godchildren and their classmates.
Little did she know, that this low-key performance would be the final time she'd step on stage to sing.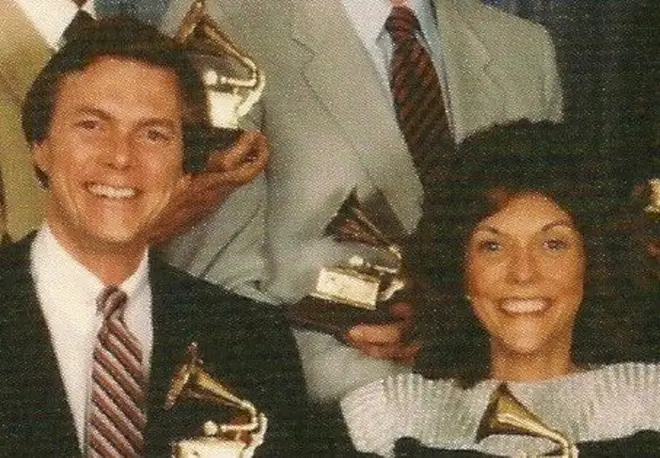 Carpenters Grammy Awards 1983
Karen Carpenter's final ever public appearance was at a gathering of past Grammy Award winners on 11th January 1983, who came together to celebrate the award show's 25th anniversary.
Fellow guests and onlookers commented that she looked frail, but Dionne Warwick later claimed she was energetic and outgoing on the night.
"Look at me! I've got an ass!" Dionne said in a later interview, with Karen stating she was writing again and that she had "a lot of living left to do."
The following month Karen would pass away due to heart failure, only days after discussing the band's plans for the future with Richard and finalising her divorce which she believed would give her a new lease of life.
When paramedics were called to the house by Karen's mother, they found that the singer's heart was beating just once every ten seconds, and she was pronounced dead twenty minutes after arriving at the nearby hospital.
It was a shocking tragic outcome for one of the biggest and most beloved voices in pop music of the era.
Karen's death raised awareness of eating disorders and the many dangers attached to them, which weren't widely understood or publicised at the time.
After her funeral which was attended by the likes of Olivia Newton-John and Dionne Warwick, her family started the Carpenter Family Foundation to raise money for research into anorexia nervosa and other eating disorders, the disease which took Karen's life far too soon.