The Story Of... '(They Long To Be) Close To You' by the Carpenters
10 February 2023, 13:21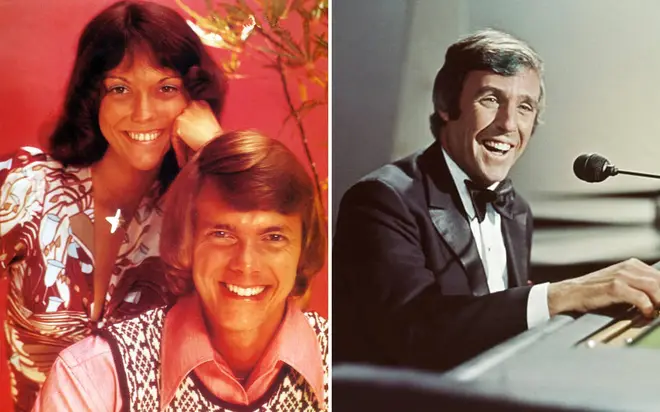 We've sung the lyrics to this song to our loved ones for over half a century now.
"Why do birds suddenly appear, every time you are near? Just like me, they long to be, close to you."
One of the sweetest and most earnest love songs ever written, '(They Long To Be) Close To You' is synonymous with the Carpenters and singer Karen Carpenter's matchless voice.
Of course, The Carpenters' rendition is arguably the definite version of the song, but it lived various other lives before the sibling duo put their spin on it.
So who wrote the song? Who else recorded it? Was it a hit?
Here's all you need to know about '(They Long To Be) Close To You':
Who wrote '(They Long To Be) Close To You'?
Richard Chamberlain sings Close To You
'(They Long To Be) Close To You' was in fact written by the extraordinary Burt Bacharach and his songwriting partner Hal David.
The hit-making pair originally wrote the song for American actor and singer Richard Chamberlain wrote released it in 1963 alongside b-side 'Blue Guitar' which was also written by Bacharach and David.
Whilst 'Blue Guitar' was a hit, '(They Long To Be) Close To You' was not and was offered around to a series of other singers at the time.
How did The Carpenters come to record the song?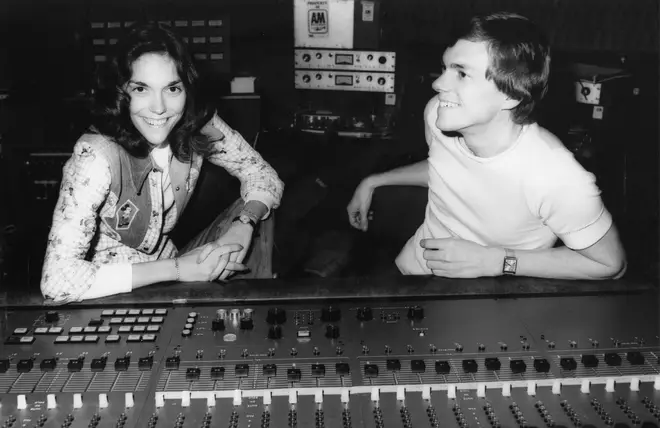 Burt Bacharach had asked his friend and A&M Records' owner Herb Alpert to record a version of the song himself.
Alpert wasn't comfortable singing the lyrics "moondust in your hair" so made a new arrangement for his new band, The Carpenters, who signed to the label in 1969.
Richard Carpenter reflected on the moment Herb handed him the song sheet: "It was just the song as it was written, no introduction, no arrangement, it's just the bars, the melody, lyrics and basic chord changes and that's it."
"He [Alpert] thought the song had potential and said to me, 'I want you to do anything you'd like with this. I have a recording, but I don't want you to hear it until after you do yours because I don't want anything to influence your arrangement,'" Carpenter recalled in a later interview.
The band virtually had carte blanche to re-interpret Bacharach's beautiful ode to love, but Alpert wasn't too keen on Karen recording the drums.
After the first recording sessions, Alpert remembered: "I thought it was a little light. And so I asked them to go back in the studio again, because Karen was playing drums."
"And they recorded it the second time and I still felt they were missing a little something on the groove, so I suggested very carefully to Karen that maybe Hal Blaine should come in and play drums on it."
Karen focused her energy solely on singing, and as history tells us, it was a masterstroke.
What inspired the classic horn solo?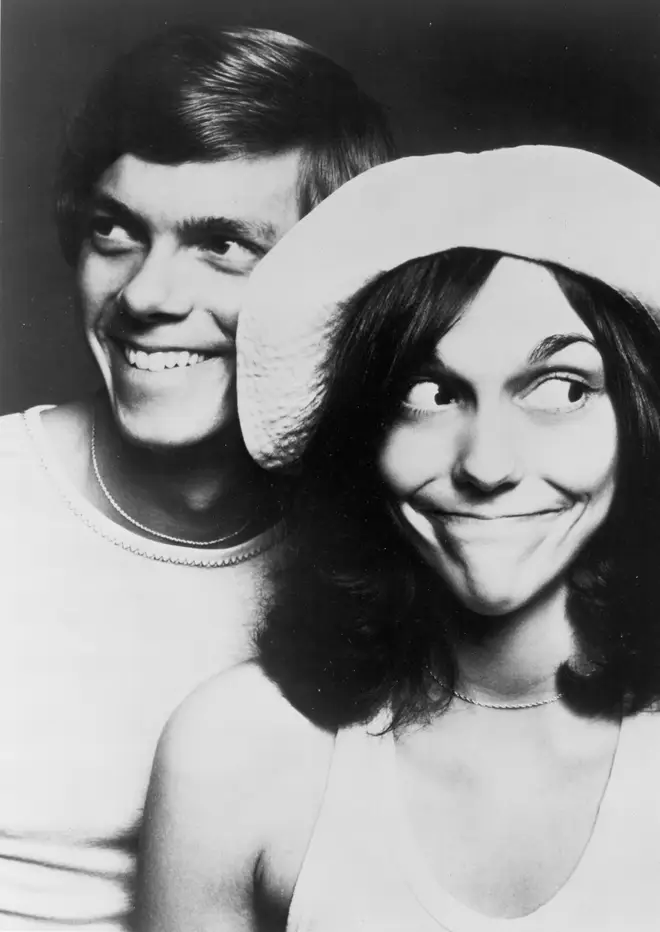 A&M Records owner Herb Alpert was a celebrated singer, trumpeter, and band leader who is the only musician to this day to hit No. 1 on the US Billboard charts both a vocalist and as an instrumentalist.
Brass horns were very much his signature, so Richard Carpenter wrote a part for Herb to play on the song.
But the recording wasn't quite as simple as expected: Richard had a specific sound in mind and after trying several brass instruments couldn't achieve what he had in mind.
So after settling on the flugelhorn, Richard brought Chuck Findley, a member of famous sessions players The Wrecking Crew who brought the part to life and created the elusive sound Richard wanted.
Richard later commented: "Chuck didn't play it that way at first, but I worked with him and he nailed it. A lot of people thought it was Herb – Bacharach thought so, too. But it's the way Findley is playing it."
What was Burt Bacharach's reaction to The Carpenters' version?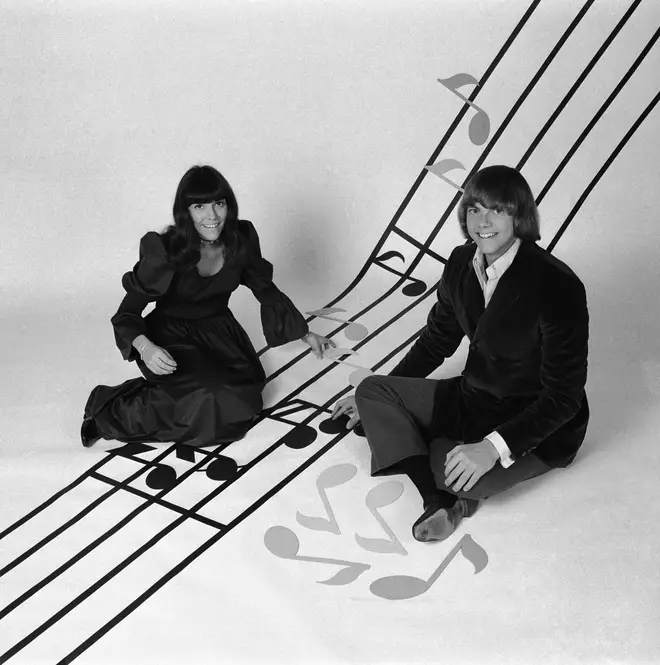 Because The Carpenters' version of the song was a completely new arrangement, Richard had personally asked Burt if he could put his own spin on it.
Bacharach agreed, but requested that he keep the two "five note groupings" on the piano at the end of the first bridge, that was it.
Burt remembered his initial reaction to hearing their version for the first time, later saying: "Man, this is just great! I completely blew it with Richard Chamberlain but now someone else has come along and made a record so much better than mine."
Was '(They Long To Be) Close To You' a hit for The Carpenters?
The Carpenters - Close To You (1970)
Upon its release in 1970, The Carpenters' version of '(They Long To Be) Close To You' was a major hit around the world, topping charts in the US, Australia and Canada despite only reaching No.6 in the UK.
It was the first in a string of huge hits for the duo who dominated easy listening radio stations throughout the remainder of the decade.
'(They Long To Be) Close To You' was only the band's second official song - they had recorded a cover of The Beatles' 'Ticket To Ride' a year before which wasn't well-received.
The song earned The Carpenters the first of their three Grammy Awards (for Best Contemporary Performance by a Duo, Group or Chorus) in 1971, and was certified gold not long after its release.
Who else has recorded '(They Long To Be) Close To You'?
[They Long To Be] Close To You
Burt Bucharach's classic lyrics have been sung by numerous artists since it first came to life in 1963.
Not long after Richard Chamberlain's version, the song was offered to Dionne Warwick (a frequent Bacharach collaborator) who recorded it for her 1964 album Make Way for Dionne Warwick.
Dusty Springfield - the iconic singer who had also had songs written for her by Burt Bacharach - put her spin on the song the same year as Dionne, but didn't commercially release it until her 1967 album Where Am I Going?.
The likes of Diana Ross, Barbra Streisand, Isaac Hayes, The Cranberries, Stevie Wonder, and even Frank Sinatra have given '(They Long To Be) Close To You' a go over the years themselves.