Celine Dion sings several bangers in possibly the best Carpool Karaoke ever
21 May 2019, 10:10 | Updated: 23 May 2019, 16:10
She's the queen of power ballads, and in James Corden's latest Carpool Karaoke episode, she showed off exactly why she deserves this title.
If you thought you'd heard the last of 'Baby Shark', think again. In James Corden's latest Carpool Karaoke episode, he taught Céline Dion the catchy tune, and she put her own unique spin on it.
The video shows James Corden cruising around Las Vegas as he picks up Céline Dion for a guided tour of the city.
Along the ride they donate one of Céline's shoes to a passer-by and of course sing some of her most-loved songs, including 'It's All Coming Back to Me Now', 'My Heart Will Go On' and 'Because You Loved Me'.
The pair even gave in to the moment and shared an unexpected kiss mid-song, all in the name of art, of course.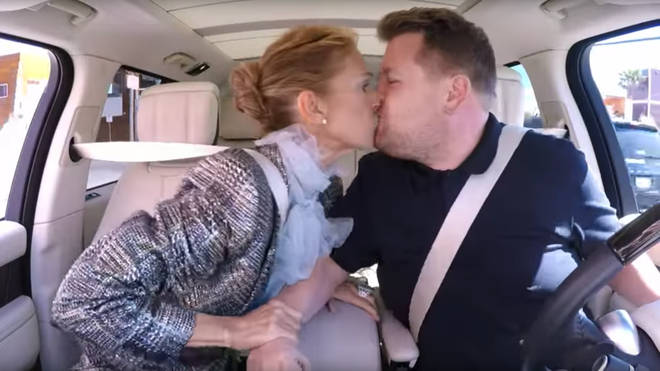 Although James Corden tried his best to keep up with Céline's singing, her vocal acrobatics stole the show, especially when the pair ventured out of the car and on to a boat to recreate the iconic scene between Leonardo DiCaprio and Kate Winslet in Titanic as they sang 'My Heart Will Go On'.
Meanwhile, Celine Dion will headline this year's British Summertime Festival in London's Hyde Park later this year, alongside the likes of Barbra Streisand and Robbie Williams.
There is also a movie based on the life of Celine in the works, which we obviously can't wait for.
Watch the full Carpool Karaoke episode here.