Watch Diana Ross sing Happy Birthday to Beyoncé on her Renaissance World Tour
6 September 2023, 11:38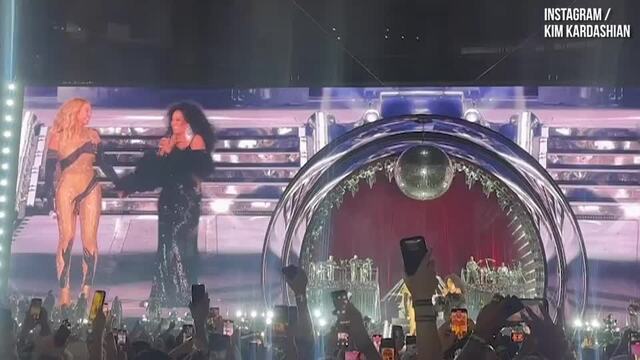 Diana Ross leads birthday tributes to Beyonce
Motown legend Diana Ross rocks up to Beyoncé's world tour.
It probably takes a fair amount to surprise Beyoncé, but she looked as shocked as her fans when Ms Diana Ross popped up to wish her a happy 42nd birthday on stage.
Motown legend Ross led her fans in a chorus of 'Happy Birthday' in honour of Bey's special day during her live show at the SoFi Stadium in Los Angeles on Monday (September 4).
"Thank you so much, you are so amazing," Beyoncé told Ross on stage.
"This is the legendary Diana Ross! There would be no me without you and thank you so much for all of your sacrifice and your beauty and your grace.
"Thank you for opening doors for me. Thank you so much."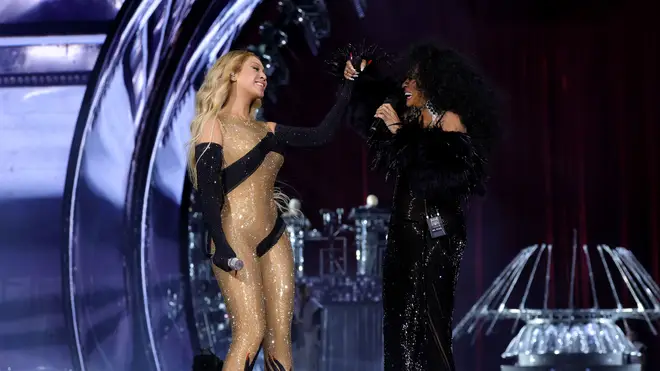 Ross replied: "You sang 'Happy Birthday' to me so I wanted to sing it to you."
Thankfully for those of us not in attendance at the concert, the moment was videoed by countless fans in the audience.
That included famous fan Kim Kardashian, who captioned her Instagram post "A birthday song from @dianaross".
It was back in 2019 when Beyoncé sang 'Happy Birthday' for Diana Ross at the Hollywood Palladium to mark the icon's 75th birthday.