The Lion King: Beyoncé and Donald Glover sing 'Can You Feel the Love Tonight' in new trailer
20 June 2019, 16:19
A new teaser trailer for Disney's live action remake of The Lion King has arrived, and it's awesome to see.
The new clip features Beyoncé duetting with Donald Glover on their version of Elton John's classic ballad 'Can You Feel the Love Tonight', that previously appeared in the 1994 animation.
The promo also has narration from Mufasa - once again played by James Earl Jones - who says: "Look at the stars, the great kings look down on us from those stars. And so will I."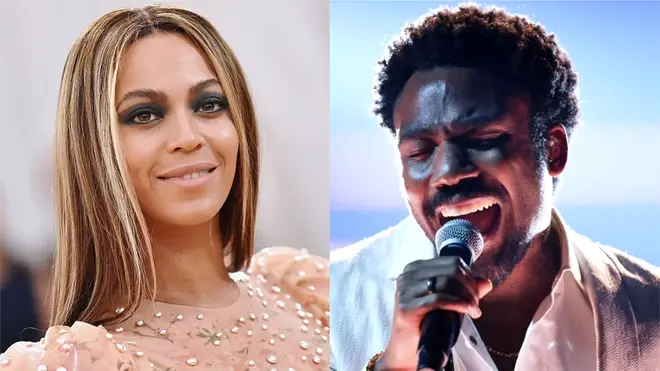 The 30-second trailer also has scenes we've already seen in previous trailers, such as Mufasa and Simba's silhouette walking alongside the backdrop of the moon, and a large herd of animals crossing the plains.
Can you feel the excitement?
The Lion King will be released at cinemas on July 19.
Seth Rogen will play Pumbaa, Chiwetel Ejiofior will play baddie Scar, Billy Eichner is Timon, John Oliver is Zazu and James Earl Jones reprises his role of Mufasa.
The film's soundtrack is composed by Hans Zimmer, the genius composer behind blockbuster films Gladiator, Pirates of the Caribbean, The Da Vinci Code and The Dark Knight.
Sir Elton John is also a part of the film again – and he will be reworking his songs from the original film, including 'Can You Feel the Love Tonight' and 'Circle of Life'. The remake will also include songs 'I Just Can't Wait to be King' and 'Hakuna Matata' from the original film.