Eagles at Wembley: Deacon Frey helps pay tribute to late father Glenn Frey
24 June 2019, 11:59 | Updated: 2 September 2019, 11:36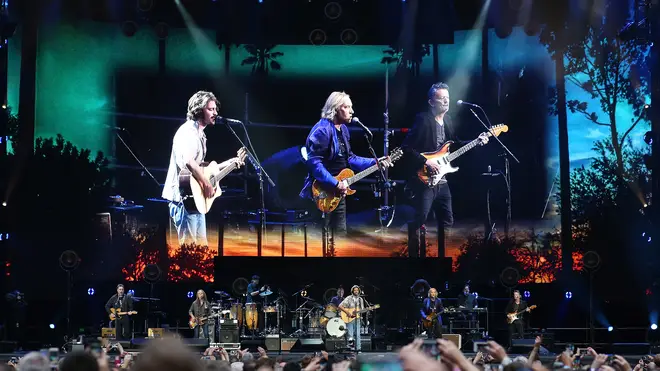 The Eagles returned to Wembley Stadium at the weekend, and it was all rather emotional.
On Sunday (June 23), the Californian rock legends were opening the UK leg of their world tour, despite Don Henley previously saying they would never perform live again following the death of Glenn Frey in 2016.
But thankfully, Glenn's 25-year-old son Deacon has stepped up.
Appearing at Wembley, Henley said the band would be playing "two-and-a-half hours of music - because we can.
"And the reason we can is because we have Glenn's son Deacon up here with us."
Henley described Deacon as "a young man in big shoes and he's stepped up like a champ. I know his father would be proud - is proud."
Deacon then introduced 'Peaceful Easy Feeling', one of the famous Eagles songs his dad used to sing.
"This is so cool, this place is so big," he said."I'm having a blast - such a treat. This is the joy of my life so far."
Video screens also showed several tributes to his father, who died of complications from rheumatoid arthritis, colitis and pneumonia.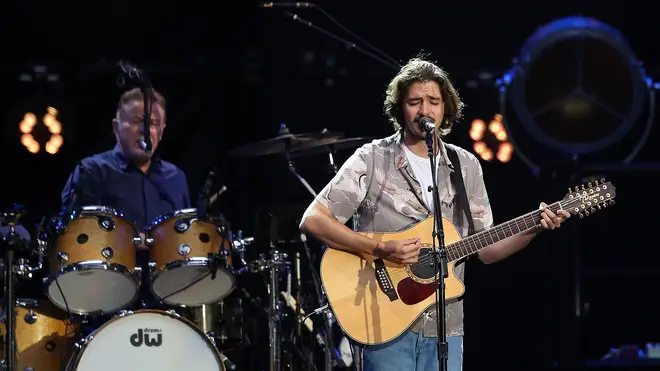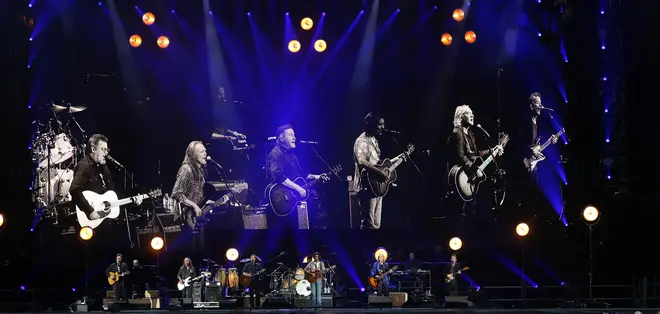 With Deacon's appearance and voice resembling his father's, it was almost as if you were watching the man himself.
Also joining the line-up was country singer Vince Gill, who performed some of Frey's other songs, such as 'Take It To The Limit', 'Tequila Sunrise' and 'Heartache Tonight'.
The gig also had a few solo hits including Don Henley's 'Boys of Summer' and Joe Walsh's 'In The City'.
With 24 songs in the setlist, the best was saved for last: 'Life in the Fast Lane', 'Hotel California' and 'Desperado'.
The show was 44 years since the Eagles first played Wembley, back in the summer of 1975 when they supported the Beach Boys. It was their fifth appearance overall.
Eagles at Wembley setlist: What did they sing?
Seven Bridges Road
Take It Easy
One of These Nights
Take It to the Limit
Tequila Sunrise
Witchy Woman
I Can't Tell You Why
New Kid in Town
Peaceful Easy Feeling
Love Will Keep Us Alive
Lyin' Eyes
Don't Let Our Love Start Slippin' Away
Those Shoes
Already Gone
Walk Away
Life's Been Good
The Boys of Summer
Heartache Tonight
Funk #49
Life in the Fast Lane
Hotel California
Rocky Mountain Way
Desperado
Best of My Love