Don Henley facts: Eagles singer's age, wife, children and net worth revealed
27 December 2021, 21:18 | Updated: 19 January 2022, 16:51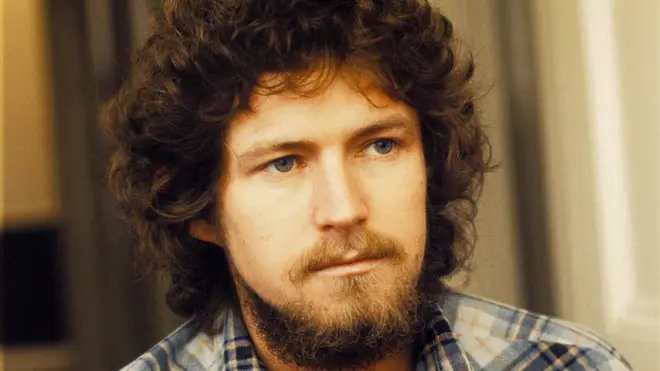 Don Henley was one of the leading stars of the country rock movement of the 1970s.
As a co-founder, co-lead singer and drummer of the Eagles, Don Henley sold over 200 million records, becoming one of the most successful bands of all time.
Writing and performing classics such as 'Hotel California' and 'Desperado', Don Henley has crafted some of our best-loved songs.
Don has also played an important role in several environmental and political causes, most notably the Walden Woods Project. He has also had a successful solo career as a musician.
How old is Don Henley and where is he from?

Don Henley in 2019. Picture: Getty

Full name Donald Hugh Henley, he was born in Gilmer, Texas. He was born on July 22, 1947. He celebrated his 74th birthday in 2021.

He is the son of parents Hughlene (McWhorter) and CJ Henley. He has Irish, English and Scottish ancestry.

At first, he planned a career in American football, but due to his small build, his coach suggested that he quit, so he joined the high school band instead.

When did he join the Eagles?

Eagles play Take It Easy in this throwback clip

In LA, Don Henley met Glenn Frey when they were both signed to the same label (Frey was signed to Amos Records, together with J. D. Souther, as the duo Longbranch Pennywhistle).

The pair were hired by John Boylan to be members of Linda Ronstadt's backup band for her tour in 1971.

It was touring with her that led to them forming a group, and were joined by Randy Meisner and Bernie Leadon, who also played in Ronstadt's backing band.

The Eagles were then formed later that year, and released their debut album a year later.

Who is Don Henley's wife and does he have children?

Don Henley with wife Sharon (second left), and their three kids. Picture: Getty

In 1975, Don Henley started dating Fleetwood Mac singer Stevie Nicks, when her relationship with Lindsey Buckingham came to an end. Stevie later wrote a song 'Sara', that Henley claimed was about their unborn child, for which Nicks had an abortion.

Don also had a three-year-long relationship with actress and Bond girl Lois Chiles.

In the early 1980s, Don was engaged to Battlestar Galactica actress Maren Jensen. They split in 1986.

In 1995, Don married Sharon Summerall. Performers at their wedding included Bruce Springsteen, Sting, Billy Joel, John Fogerty, Jackson Browne, Sheryl Crow, Glenn Frey, and Tony Bennett.

Summerall has been diagnosed with multiple sclerosis, and they have three children together: Annabel, Julia and Will.

What is Don Henley's net worth?

Don Henley has an estimated net worth of $250 million, according to Celebrity Net Worth.