Elton John is releasing a tell-all autobiography in 2019, and the title is amazing
25 March 2019, 15:27 | Updated: 25 March 2019, 15:31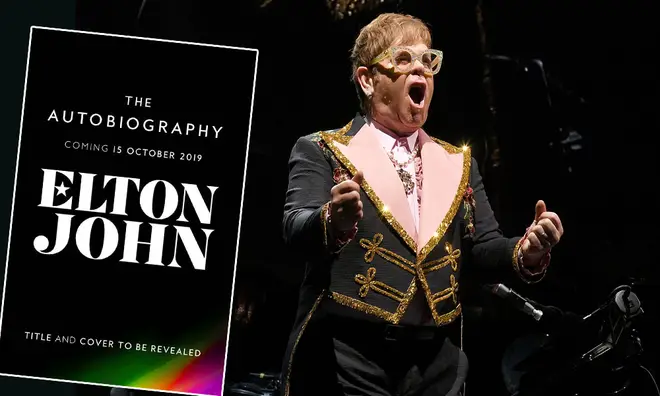 Elton John will release his first and only autobiography in October 2019.
We have all wondered what life is like behind the curtains of one of music's most iconic and glamorous stars. Well, now the wait is almost over.
Sir Elton John will be releasing his first and only official autobiography in October 2019.
The title has now been revealed as simply: Me.
Sir Elton said:
"I'm not prone to being a nostalgic person. I'm often accused of only looking forward to my next gig or creative project. It's come as quite a surprise how cathartic I am finding the process of writing my memoirs. As I look back, I realise what a crazy life I have had the extreme privilege of living."
Elton's 'crazy' life is sure to play a part in the upcoming biopic of his life, Rocketman, where Taron Egerton will play the talented star.
Watch Elton John and Taron Egerton perform 'Tiny Dancer' at the Oscars party >
About the release of the autobiography, Elton also noted that:
"I have grown up in a period of extraordinary change in our world – and have had the joyful honor of rubbing shoulders and working with so many of the people at the heart of these changes. My life has been one helluva roller coaster ride and it's still lumbering on. I hope readers will enjoy the ride too."
However, there still seems to be an element of mystery around the autobiography, as the promotion shows the line 'Title and cover to be revealed'. We'll just have to wait and see what's in store!