Elton John movie Rocketman: Trailer, cast, release date and all the details
29 April 2019, 13:26 | Updated: 1 May 2019, 17:24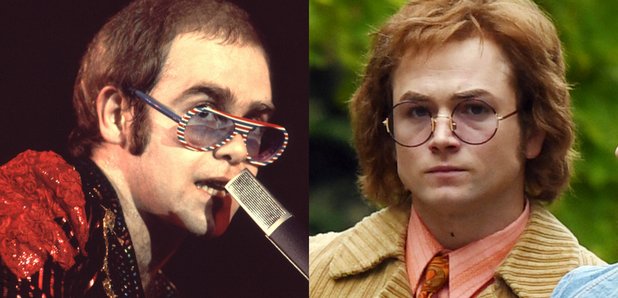 Sir Elton John has done it all, but there has never been a movie about him. Until now!
Rocketman will tell the story of Sir Elton John's life and career, using his iconic music as the backdrop.
But who will star in the film and when is it out? Here's all you need to know...
Rocketman release date: When is it coming out?
Paramount Pictures has confirmed that the film will be released in the UK on May 22 and May 31 in the US.
The project was given the official greenlight in April 2018.
Rocketman trailer: is there a teaser?
Yes! The first trailer was unveiled on October 1, and sees a glimpse of Elton throughout his life.
Meanwhile, we also get to see lead actor Taron Egerton sing as Elton on the film's title track.
A full trailer was later released in early 2019, giving fans a proper look at the film and its colourful characters:
Who will play Elton John in Rocketman?
Kingsman and Eddie the Eagle actor Taron Egerton will portray Sir Elton in the movie.
Taron Egerton facts: Meet the Rocketman star
Elton said that he was "blown away" by Taron's singing voice. The British actor has re-recorded some of his most famous material.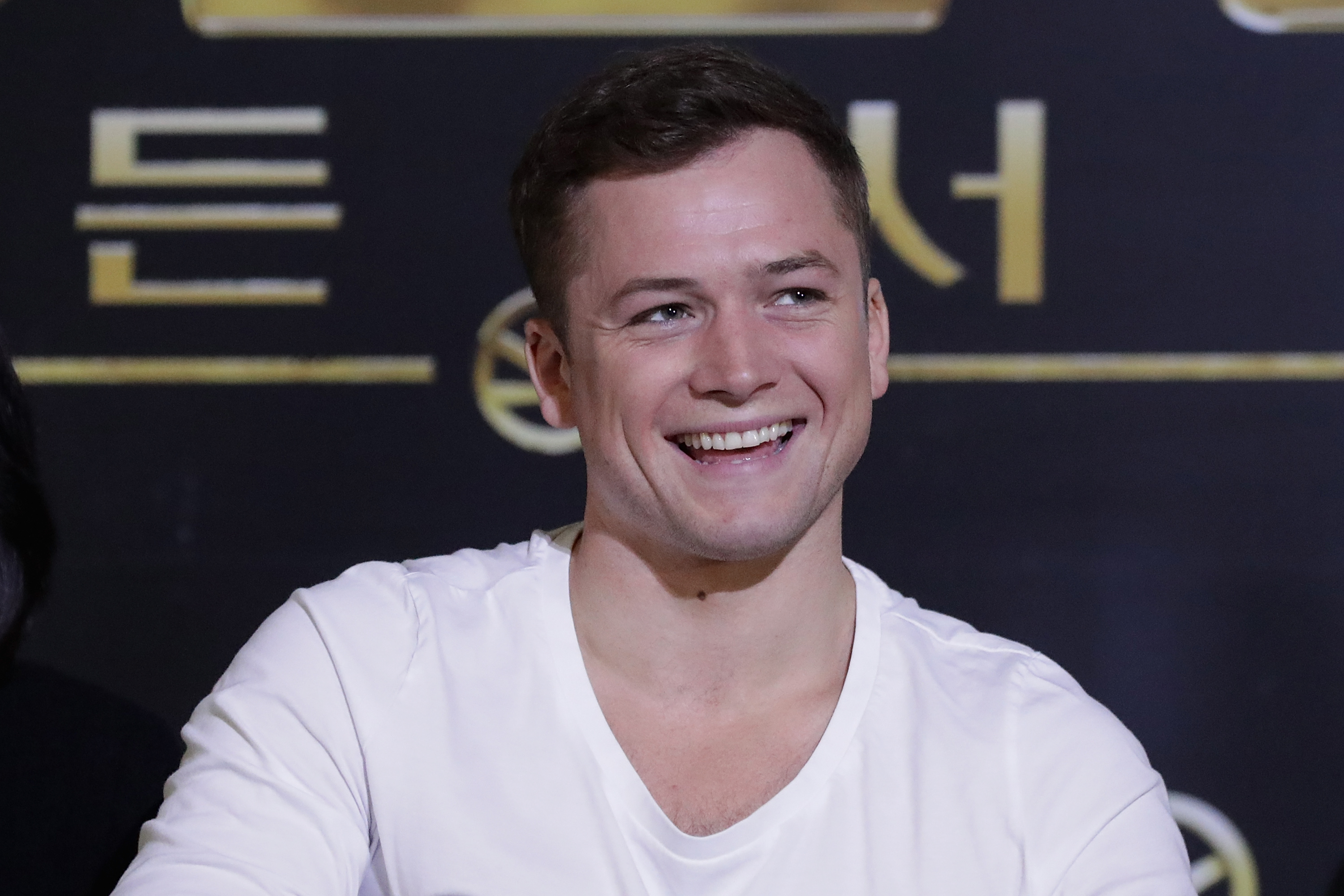 According to the movie's producer and Elton's husband David Furnish, Elton was amazed by Taron's take on his songs when he heard three tracks recorded at Abbey Road Studios.
"Elton has told Taron, 'Don't copy me. Don't think you have to sing it exactly the way that I sang it. Don't think you have to perform it the way I performed it'.
An epic musical fantasy. An uncensored human story. @TaronEgerton stars as Sir Elton John in @RocketmanMovie, in theatres Summer 2019. #Rocketman pic.twitter.com/m9QyDXQyTp

— Paramount Pictures (@ParamountPics) September 28, 2018
"I think it's the challenge for the actor to embody the spirit and not get into thinking they have to do an impersonation."
Taron has already covered an Elton classic in the past, when he sang 'I'm Still Standing' for the 2016 animated movie Sing.
In April 2019, Taron responded to some critics, who had said that he shouldn't be playing openly gay Elton, as he is straight in real life.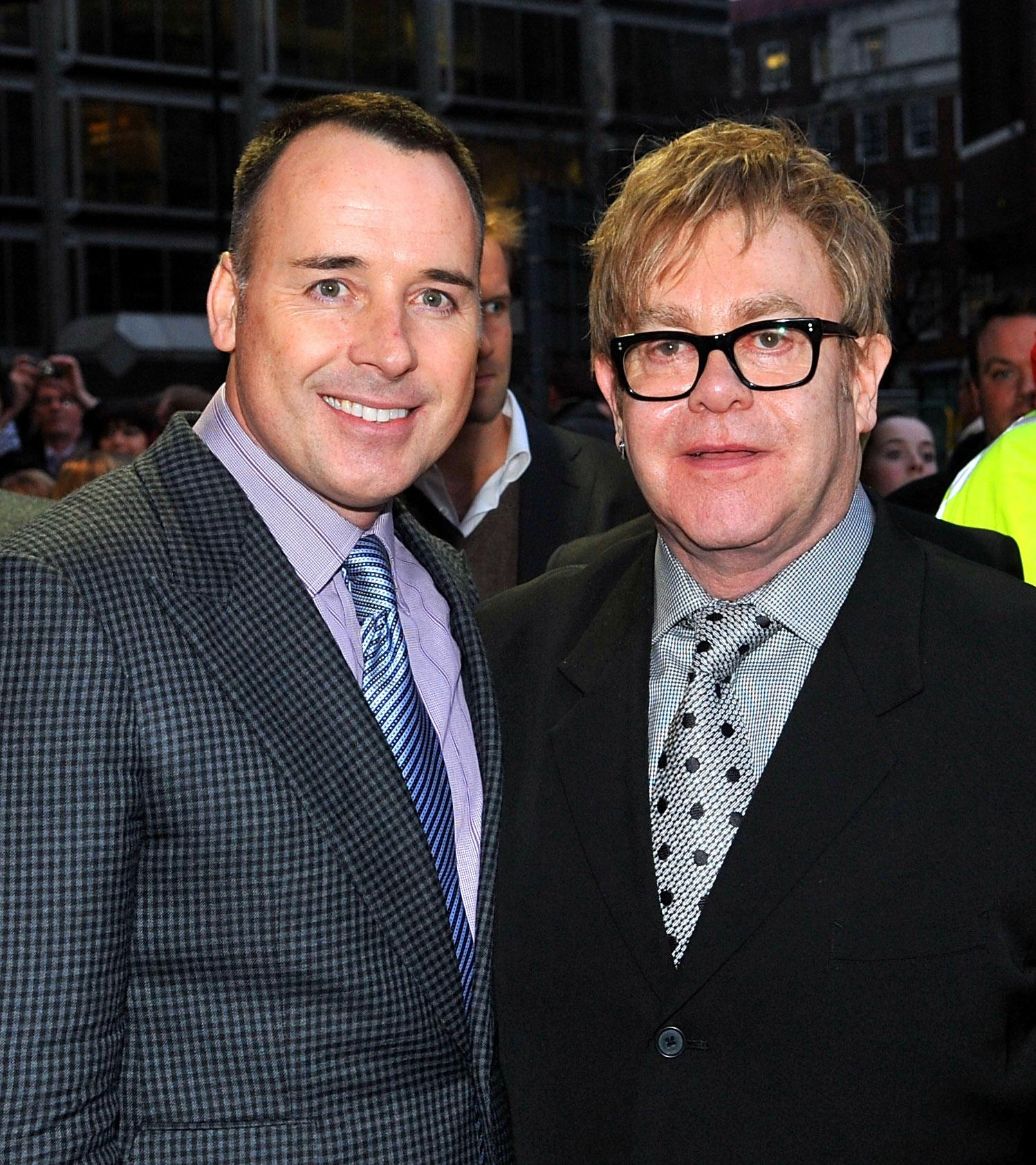 Who else will star in Rocketman?
Billy Elliot star Jamie Bell will play a young Bernie Taupin, Sir Elton John's songwriting partner, who has a chance meeting with Elton in the late 1960s after they both applied for (and were rejected) a job at a record company.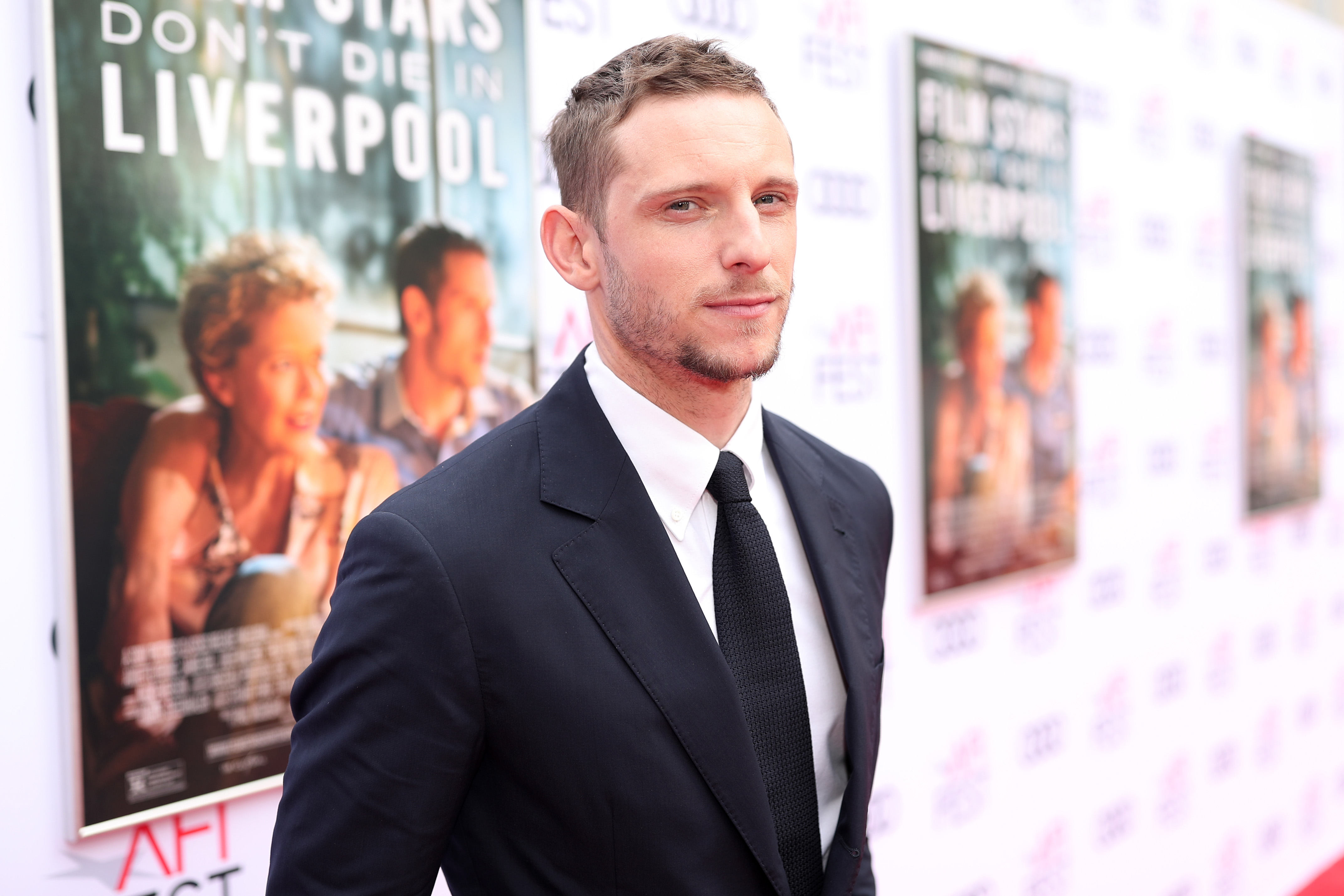 Meanwhile, Bodyguard star Richard Madden has signed up to play Sir Elton's first manager and former lover John Reid, while Bryce Dallas Howard will play Elton's mother Sheila Eileen.
Read more: Who is John Reid, Elton John and Queen's manager?
Line of Duty's Stephen Graham will play music publisher Dick James, and there are also roles for Gemma Jones and Charlie Rowe.
Rocketman photos - are there any pictures from the set?
In September 2018, a few photos from the set showed Taron Egerton and Jamie Bell as Elton and Bernie Taupin, respectively (courtesy of Splash News):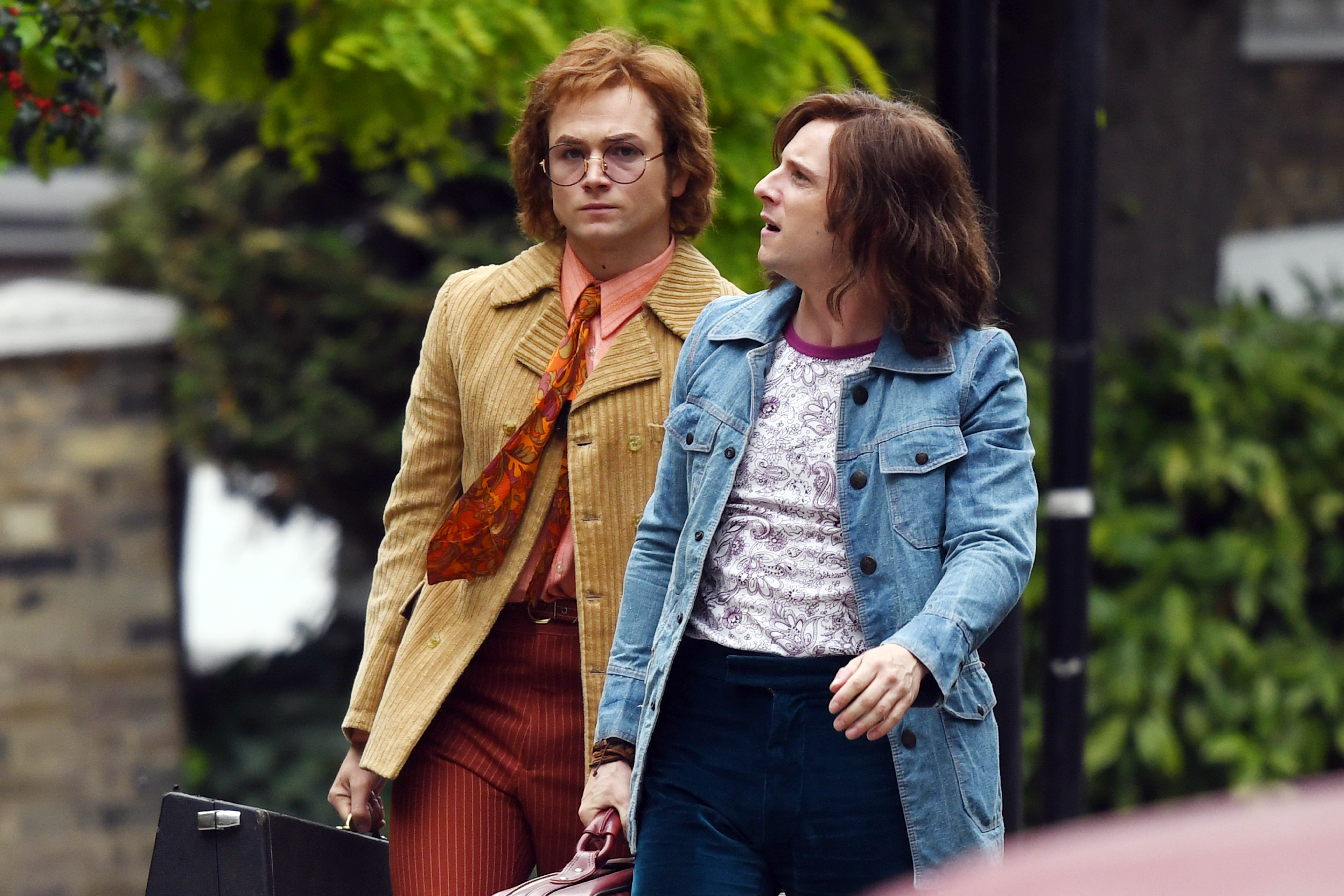 There have also been a few other teasers from the film showing Taron transformed as Elton:
#NEW Promotional photo of Taron as Elton John in Rocketman (2019) pic.twitter.com/OjX1bBgBTw

— Taron Egerton (@DailyTaronNews) January 3, 2019
Burnin' out his fuse up here alone… @TaronEgerton is #Rocketman, in theatres Summer 2019. pic.twitter.com/1Ts6RWGTdb

— Rocketman (@rocketmanmovie) December 28, 2018
An epic musical fantasy. An uncensored human story. @TaronEgerton stars as Sir Elton John in @RocketmanMovie, in theatres Summer 2019. #Rocketman pic.twitter.com/m9QyDXQyTp

— Paramount Pictures (@ParamountPics) September 28, 2018
#ROCKETMAN OPENS IN THEATRES MAY 31, 2019. Im excited to see Taron Egerton star as Elton John. pic.twitter.com/vGmU3vbHog

— Tee/ThatsITLA (@ThatsITLA) January 4, 2019
Who will direct Rocketman?
Paramount's top choice to direct Rocketman is Dexter Fletcher, who recently stepped in at the last moment to take over the upcoming Queen biopic Bohemian Rhapsody.
Rocketman producer Matthew Vaughn and his crew have already worked with Taron Egerton for the film.
Rocketman plot: What is it about?
The film is written by Lee Hall (the man behind Billy Elliot), and will focus on Elton John's emergence as a prodigy at the Royal Academy of Music, before transforming into a pop superstar, as well as his partnership with songwriter Bernie Taupin.
Taron Egerton has described the film as "the world's first R-rated musical", so we're expecting plenty of Elton classics to feature.
In May 2018, Taron said that the film isn't actually a biopic. "We are making a movie called Rocketman about Elton John's formative years," the Welsh actor told Collider. "Everyone thinks it's a biopic. It isn't.
"It's a fantasy musical so it's actually his songs used to express important beats in his life at emotional moments. He's not the only character that sings. It's going to be fun."