Who is Jamie Bell? Billy Elliot star's age, movies, wife and role in Elton John's Rocketman
13 May 2019, 15:57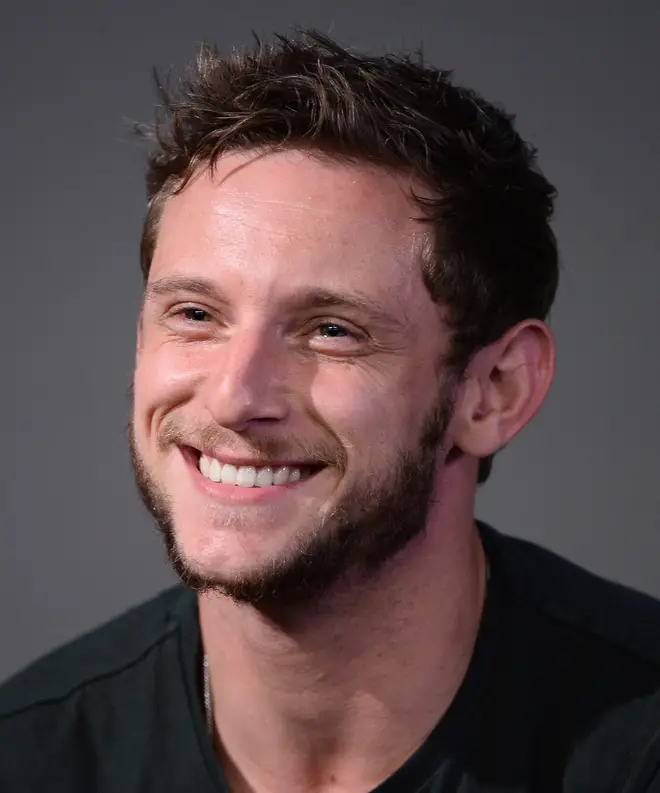 Actor and dancer Jamie Bell plays Bernie Taupin in the upcoming Elton John film Rocketman.
From his early start playing dancer Billy Elliot to his age, wife and kids, here is everything you need to know about actor Jamie Bell.
Jamie Bell age: How old is he?

Jamie Bell (born Andrew James Matfin Bell) was born on March 14, 1986 in Billingham, England.

He celebrated his 33rd birthday in 2019.

Jamie Bell films: What movies has he been in?

Jamie Bell made his big screen debut at only 13 years old in Billy Elliot in 2000. The young actor was chosen over 2,000 other boys to play the title role of Billy, a young boy born into a mining family who discovers a passion for ballet.

His portrayal of Billy won him the 2000 BAFTA Award for Best Actor in a Leading Role, beating Russell Crowe in Gladiator, Tom Hanks in Cast Away and others.

Billy Elliot (3/12) Movie CLIP - Pirouette Practice (2000) HD

Since starring in Billy Elliot, Jamie Bell has gone on to star in a number of high-profile films including King Kong (2005), Jane Eyre (2011), The Adventures of Tintin (2011), Fantastic Four (2015) and Film Stars Don't Die in Liverpool (2017).

His next big project is Rocketman, 'a true fantasy' based on Sir Elton John's life and career. Jamie Bell plays Elton's long-time writing partner and lyricist, Bernie Taupin.

Jamie Bell in Rocketman: does he sing in the film?

Jamie Bell does indeed sing in Rocketman. He shows off his vocal abilities in one of Sir Elton's best-known songs, 'Goodbye Yellow Brick Road'.

The songs in the film also fit in with the narrative, telling the story of Bernie Taupin and Elton John's relationship.

Here's everything you need to know about Rocketman: Trailer, cast, release date and all the details

The film is scheduled for release in the UK on 22 May 2019.

Jamie Bell's wife: Who is he married to?

Jamie Bell and Kate Mara. Picture: Getty

Jamie Bell was previously married to American actress Evan Rachel Wood. They married in 2012 but later separated in 2014.

Bell is now married to actress Kate Mara. The couple met on the set of Fantastic Four, and announced their engagement in January 2017, before announcing they had tied the knot on 17 July 2017.

Jamie Bell's son: how many children does he have?

Jamie Bell has one son, born on 29 July 2013, with his ex-wife Evan Rachel Wood.

He is currently expecting his second child with his wife Kate Mara. They are yet to announce a due date.