Why Elton John is this year's top Halloween costume
30 October 2019, 15:12 | Updated: 30 October 2019, 17:12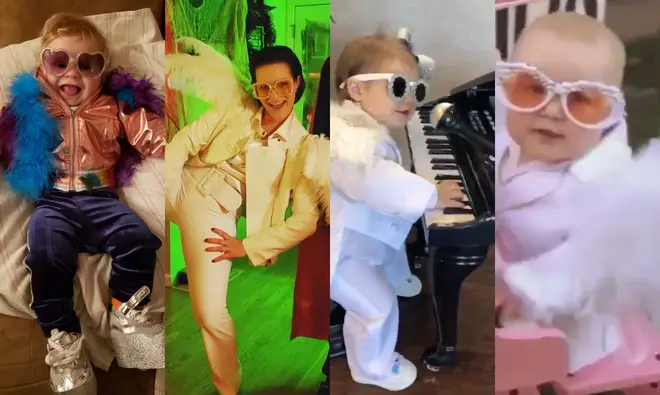 It's all about the oversized diamanté sunglasses, feathers and plenty of sequins.
Unsure of what to dress up as for Halloween this year? Look no further.
Elton John is one of this year's top choice for Halloween costumes – and we can't say we're surprised.
His signature oversized diamanté sunglasses, all-white suit and baseball costume are all key components of the costumes taking over Halloween this year.
The rise in popularity of this choice of costume could be attributed to his biopic, Rocketman, which was released earlier this year and has currently grossed $195 million worldwide.
We've scoured the internet and found some of the best Halloween costumes of the iconic singer.
Elton has been sharing some of the looks across his social media channels, including Harry Styles' costume from Halloween last year.
Will you be going as Elton this Halloween?