Elton John claims George Michael was "uncomfortable" being gay
29 October 2019, 16:12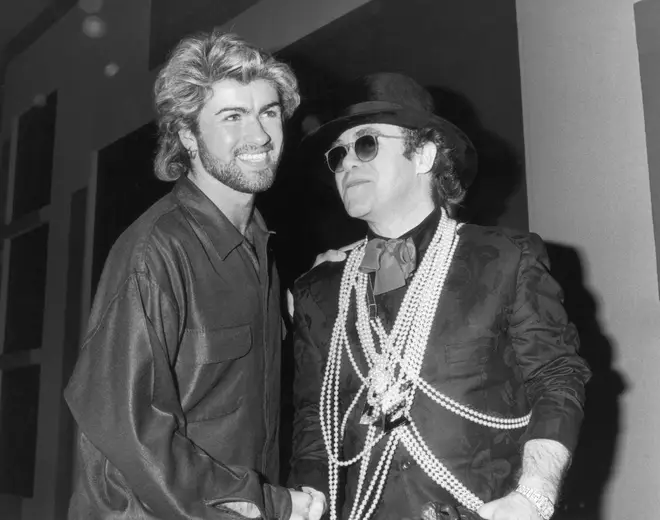 Elton John has opened up about the struggles his close friend George Michael faced – including his battle with addiction and his sexuality.
Elton John has said George Michael "didn't want to be here" and was "uncomfortable in his own skin about being gay" in a recent interview.
He joined Sharon Osbourne on her American chat show, The Talk, where he spoke of the struggles George faced with addiction and his sexuality.
"He resented the fact that I'd hinted that maybe he change his life a little bit, and he'd be happier if he tried something else," Elton said.
Opening up about his own experiences with battling an addiction in the interview, he added: "The persons got to actually want it. It's like me, in the end I really wanted it.
"I had two alternatives: one to die, and one to live. And I wanted to live."
Despite Elton's hints following his own positive experience with rehab – he said George didn't want to do it.
"But that's the difference, if you want it, and poor George didn't want it."
In the interview with Sharon, he also recalls the moment he called her on Christmas day following the death of George.
"I remember talking to you the day he died at Christmas day. And I phoned you and I was in Aspen, and Ozzy got on the phone and he said 'he didn't want to be here' and I thought well that's the most succinct, apt thing.
"He didn't want to be here."
George Michael's music will be the backdrop of the upcoming romcom Last Christmas, named after the classic Wham! song.
The movie will be released at cinemas on November 15.