Westlife reveal collaboration dreams with Queen, Elton John and Michael Bublé
27 September 2019, 09:42 | Updated: 23 October 2019, 14:26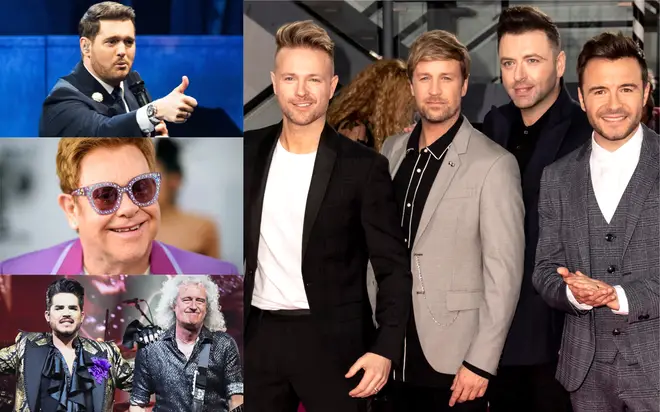 Westlife have achieved the ultimate success touring all around the world, but there are still things the band wish to achieve.
Nicky Byrne, Shane Filan, Mark Feehily and Kian Egan have just returned from their Twenty Tour where they performed a Queen medley each night.
However, it has now been revealed that Westlife were hoping to collaborate with Queen as part of the tour.
Speaking exclusively to Smooth Radio, Kian explained: "Well, yeah. I mean, we would have loved to have Queen involved at some point for that medley that we've just done. Sadly, they were on tour in America at the time.
"But when we played our national stadium back home in Ireland to end the Twenty Tour in the UK and Ireland, we were trying to get them involved there. But like I said, they were abroad.
"So you know, I think next year, we won't be doing the Queen medley again. That was The Twenty Tour. This will be a new tour. This will be a new show.
"We've got to beat that medley, you know? We've got to find something that's going to actually knock the socks off the Queen medley this time around. And we will."
The band released a swing album, titled Allow Us to Be Frank and also released a cover of Michael Bublé's 'Home'. Could they ever team up with Michael?
Michael is well known for joking at his concerts that Westlife fans always tell him they "love his cover of Westlife's 'Home'," despite it being his own song.
Shane teased: "Well, we did write the song, Michael, you know?" as Nicky added: "We'll invite Michael down to do it with us here."
Westlife would also like to collaborate with Elton John, with Nicky saying: "Please come and sing with us. We love you! We met him backstage at the BRITs, very briefly. We've all met him."
Westlife interview - Massive Wembley show and biopic plans? | Smooth Radio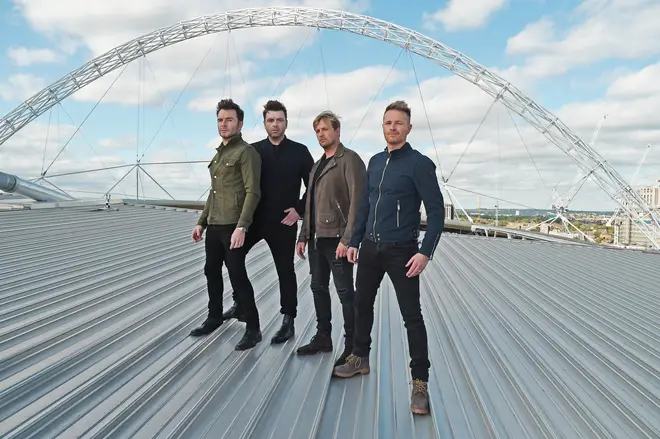 Shane added: "We're big fans of Elton John. I have actually met him. I went to his ball, years ago."
Mark said: "Me and Kian met him at his house when we went to his ball.
Delving further, Shane continued: "We actually all have met him briefly. But we went to see the movie about his life as well. It was an incredible movie. I didn't know about 90% of his life.
"He's been through a lot, and out the other side, and now he's doing a big, massive tour, obviously, and playing a lot of London dates. He's a legend, you know? He's an absolute legend."
Kian went on to gush: "He is one of those people that I've always wanted to sing with. It would be amazing. One day!" before joking: "'Why did you do it with Blue, and not us?'"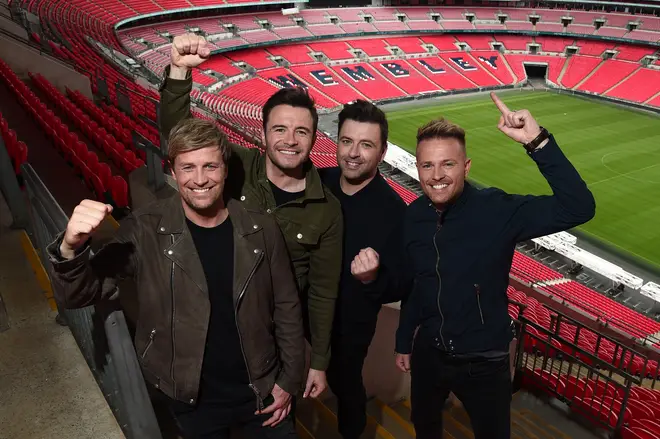 Mark laughed: "He emailed the wrong band. He thought he was emailing Westlife!"
Kian added: "We'd sing with Elton any day of the week. Any day of the week," as Shane agreed: "We'd sing with him any day. It'd be a pleasure."
It comes after Westlife discussed plans to take their story to the big screen, along with their largest ever gig announcement at Wembley Stadium.
Westlife will perform their Wembley Stadium concert on Saturday, August 22, 2020.
Tickets for Westlife are on sale now. Click here to buy your tickets.