Westlife announce their biggest ever UK show at Wembley Stadium
13 September 2019, 09:10 | Updated: 14 April 2023, 09:06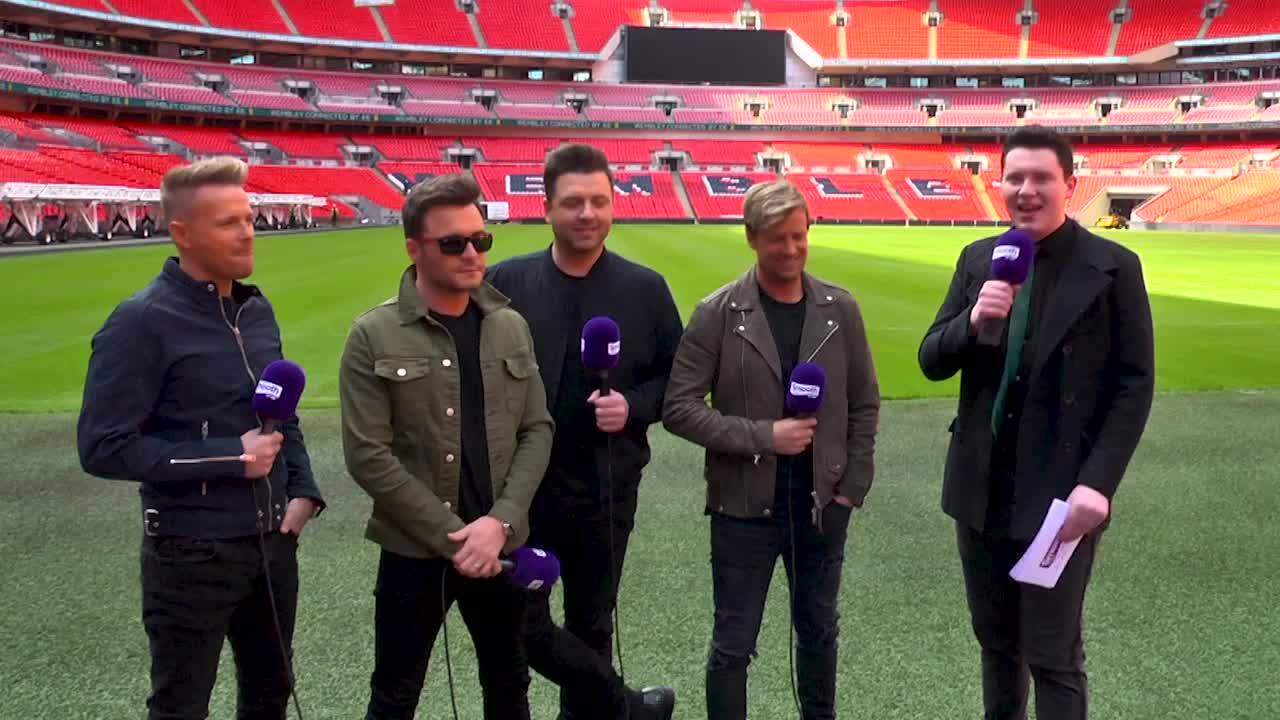 Westlife Wembley Stadium announcement
Westlife have announced to Smooth Radio that they will be headlining Wembley Stadium next year for the first time in the band's 21 year history.
Nicky Byrne, Shane Filan, Mark Feehily and Kian Egan will be putting on a mega concert on Saturday, August 22, 2020.
The UK's top selling album group of the 21st century will perform their greatest hits including 'Swear It Again', 'Flying Without Wings' and 'You Raise Me Up' as well as new uptempo songs from their forthcoming album Spectrum, including 'Hello My Love', 'Better Man' and 'Dynamite'.
Smooth Radio's Rory O'Connor met with Westlife as they had a look around the venue they will be performing at for the first time.
In an exclusive interview, Shane told Smooth Radio: "We're in the stadium for the first time ever. We're playing Wembley Stadium, which is pretty incredible. Next year, August 22, Westlife will be live at Wembley for the first time ever.
"So it's a very special day for us as a band. And for our fans, obviously, it's going to be pretty special, too.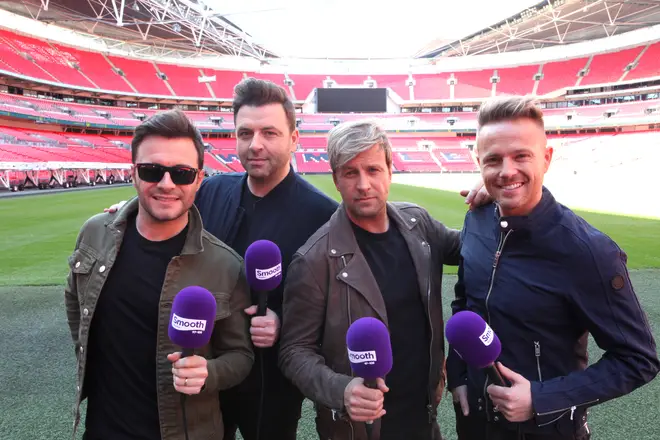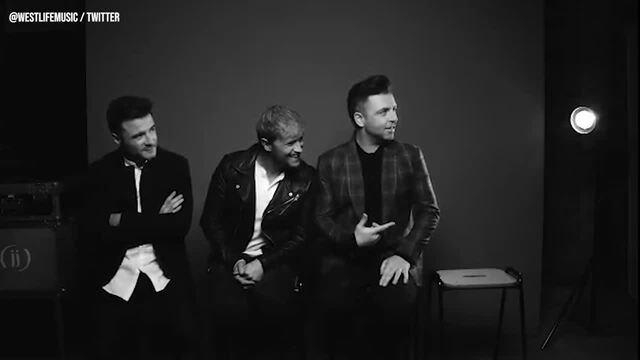 Westlife announce tour and new music
"This is genuinely going to be the best Westlife concert ever, you know? It's probably one of the biggest things we could ever do in our career. It's the biggest and most iconic stadium in the UK – one of the most iconic in the world. So to be Westlife, playing at Wembley for the first time for our fans, it will definitely be probably the most memorable night of our career."
After having a kickabout on the football pitch, Nicky looked around at the empty stadium seats and laughed: "Well, let's just hope that there's not this amount of empty seats!"
He continued: "It's a dream come true. It really is. We've all grown up and watched big concerts here. You know, Live Aid back in the day is the one where we were all babies watching it, or young lads. And if you just look at the bands that have done it, they're the biggest in the world.
"So to even be in the same sentence as any of those bands is pretty special. I think it's a once-in-a-lifetime opportunity for us and our families and our fans to come to such an iconic place, and to be in Westlife, and to sing those songs.
"So yeah, hopefully it all goes well. To be honest, we're still pinching ourselves. We've walked around the pitch. We may have been at football games here before, but to be out here as a headline act is something pretty incredible."
Westlife interview - Massive Wembley show and biopic plans? | Smooth Radio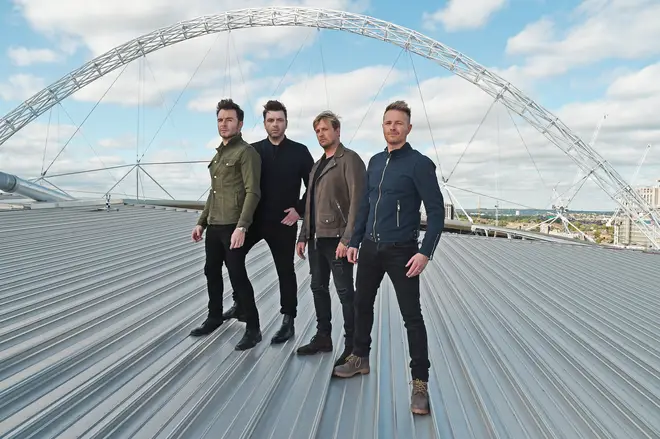 As it will be the band's biggest show in the UK to date, Mark revealed they will be pulling out all the stops to make use of the stadium.
Mark said: "We're going to literally design a show specifically for here. It's such a special event for us, you know? The Westlife reunion – we all set out to achieve things that we've never achieved before, to not just look backwards, but to look forwards.
"And this is certainly probably the biggest new achievement that we could possibly have done. To reach this level in the UK – it's really, really special for us. We couldn't believe our ears when our agent told us the news.
"We always try to create a big pop extravaganza concert. The difference with our shows than with maybe some other acts is that we want the fans to enjoy every last second.
"We don't want there to be a moment where we do some cool album track that they don't really know. So they're going to know every single song. It literally is all of our hits.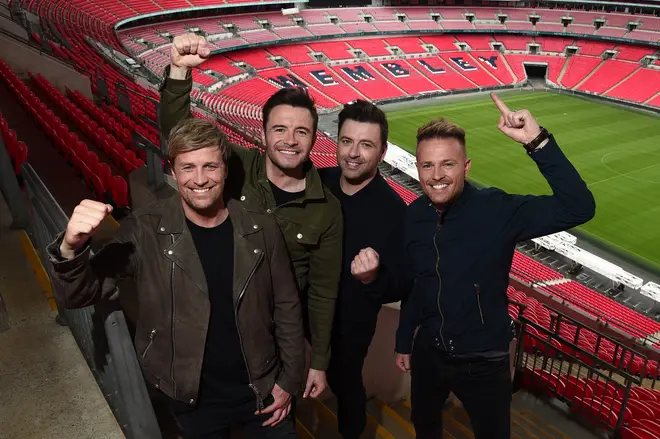 "There won't be a song that they don't know, and we're going to build the biggest, best, punchiest stage set possible, and try to better our tour that we've just done recently – The Twenty Tour, which was a great success, but we want to make it even bigger and better than that.
"The most important thing is that it's a completely new show, you know? It's still got all the hits, but it's a new show."
Westlife's Twenty Tour sold a record 600,000 tickets across 27 cities and 13 countries. However, the band are always looking forwards to what could take them even further.
Kian noted: "This is a milestone in our career. This is like ticking a box of childhood dreams. And we've managed to do an awful lot of those things in our career so far.
"So the fact that, you know, we're here 20 years later, playing Wembley Stadium, announcing that we're going to be playing Wembley Stadium – we'll be a band for 22 years when we play this next year. It's pretty incredible."
Tickets for Westlife go on sale to the general public on Friday, September 20 at 9am.