Paul Young reflects on 'last minute' George Michael duet: 'It was incredible'
14 October 2019, 15:20 | Updated: 10 January 2020, 16:38
Paul Young has opened up about his memorable live collaboration with George Michael back in 1986.
At the Prince's Trust event that year, Paul managed to put together quite the supergroup: Elton John on piano, Mark Knoplfer, Level 42's Mark King and Eric Clapton on guitar, Phil Collins on drums and George Michael on vocals alongside himself.
What a lineup!
George teamed up with Paul on the latter's song 'Everytime You Go Away', and the moment was outstanding to see:
Elton John, George Michael & Paul Young - Every Time You Go Away - 1986 (By Lázaro)
Smooth's Angie Greaves caught up with Paul ahead of his supporting gig at Cher's upcoming UK tour, and Paul reflected on that amazing night, and how George came to be involved.
"That was The Prince's Trust. I believe the first one that had ever been done," Paul said.
"They were trying to get George there, but George had something else on, and no one was sure that he would turn up. So somewhere during the evening – I don't know if it was before I went on, or directly afterwards. I think it was before I went on..."
"I was going on to do my show, and they said, 'George is going to come, but he says the only song… We've sent him the setlist, and the only one he knows the words to out of all the words is 'Every Time You Go Away''."
He continued: "So I'd got it in my set, and I was just about to do it. I said, 'I can't really drop it'.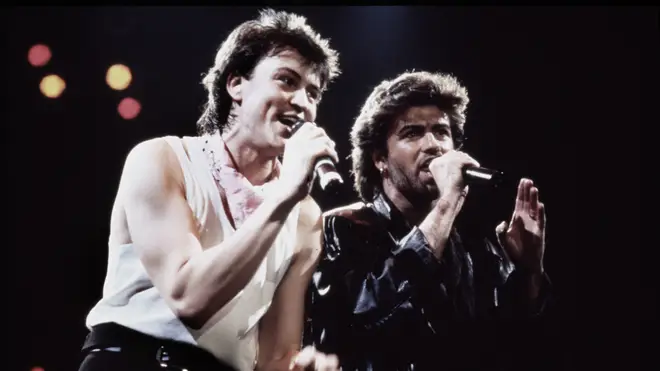 "I'd done my version once, and then I got off stage. George was already there. And then we went straight into it, and we did a quick run-through in the dressing room. It's like: 'Which verses are you the most confident with?'.
"So I kind of gave him all the words he was most confident with. And really, we just spoke the arrangement through. And that was it. And then we went on stage and we did it."
Speaking about George's talents, he added: "But that was how professional he was. He could put his mind to it. He just had that application.
"It was great, and another thing that just happened on the spur on the moment I didn't think that much of it at the time, but now I see how many hits it's getting on YouTube and things like that, and it's just incredible. I watch it back, and I can over-think it.
"You think, 'Wow, it seems like we almost rehearsed the whole thing', but it was really off the cuff."
Paul Young will support Cher on her UK tour, which kicks off in London on October 20.