Paul Young announces engagement to partner Lorna: "We're both so happy"
3 October 2023, 12:14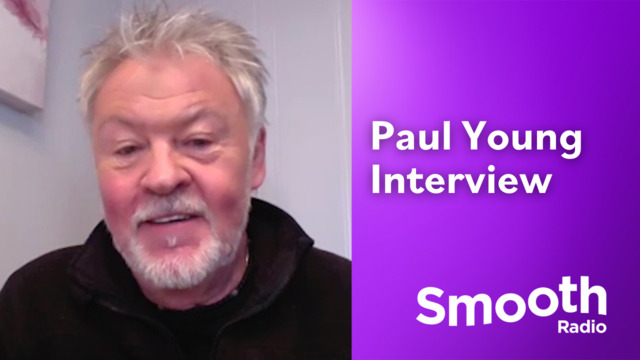 Paul Young reveals how he almost duetted with Whitney Houston
"Lorna said Yes! 💍"
Paul Young has announced that he is engaged to be married.
The 'Wherever I Lay My Hat (That's My Home)' hitmaker shared a picture with his partner Lorna on his Instagram feed to reveal the happy news.
"Lorna said Yes! 💍 We are both so happy and both looking forward to a wonderful future together ♥️" Paul said.
Lorna has in fact been referring to Paul as her "gorgeous hubby to be" in her TikTok posts as far back as the middle of July.
There had been newspaper reports that the couple were engaged in September 2021, but that wasn't confirmed by Paul himself, and he was still referring to Lorna as his girlfriend at the start of last year.
Asked how he had been coping during the pandemic, Paul told Metro in January 2022: "I was in lockdown at my girlfriend's place.
"I like walking and I love nature so once we were allowed out for a walk, I relished that. And cracking open a bottle a couple of hours earlier than you normally would is quite nice."
On her own Instagram feed, Lorna captioned an image of her and Paul: "My world 🌎 my love, my everything, 5 years of joy, I could not love anyone more 💍❤️"
Paul has been married once before, to model Stacey Smith. They met on the set of 'Come Back and Stay' in 1983 and wed in Los Angeles in 1987.
They had three children together, Levi, Layla and Grady Cole, and while they split in 2006, they reconciled three years later.
They stayed together until January 2018, when Stacey died of brain cancer at the age of 52.
Paul Young - Come Back and Stay (Official Video)
"We just made the best of it for those two years," Paul said of the time that he, Stacey and their children shared after he cancer diagnosis.
"And as a family, we agreed that we wanted to get working and do something positive. That's what she was proudest of. She was really happy for me when things started to pick up again."
Four decades after Paul's massive album No Parlez, Paul this year released his ninth studio album Behind The Lens, as well as his memoir A Piece Of Me With You.