Elton John reveals the reason he has refused to watch Bohemian Rhapsody
23 October 2019, 15:17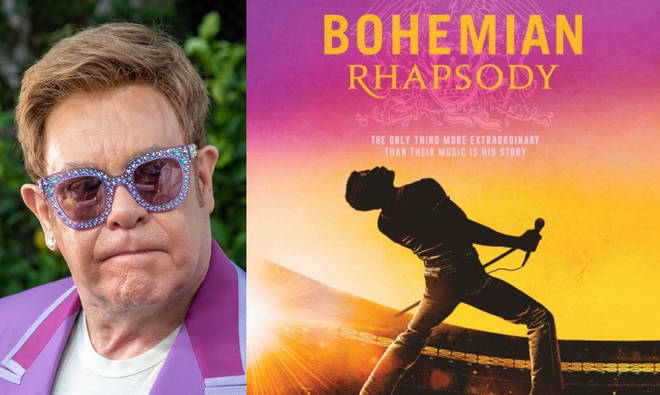 Elton has opened up about the reason why he can't watch the Queen and Freddie Mercury biopic Bohemian Rhapsody.
The legendary singer explained that he can't watch the Queen biopic because of the close friendship he shared with Freddie Mercury.
"I couldn't see it. I couldn't watch it because I'm so close to Freddie," he said in a recent interview with GQ.
"I've seen snippets of it and I thought that Rami Malek was fantastic, but being Freddie's dearest friend, I couldn't watch it."
Bohemian Rhapsody was released in the UK last October, portraying the story of Queen up until their iconic performance at Live Aid in 1985.
Many people were left disappointed with elements of the biopic, however, as they felt it failed to fully capture Freddie Mercury's fight against AIDS and the more extreme parts of his life.
Freddie's battle with AIDS, which killed him in 1991, is something Elton has previously opened up about in his book Love is the Cure: On Life, Loss and the End of AIDS.
"I was devastated. I had seen what the disease had done to so many of my other friends.
"I knew exactly what it was going to do to Freddie. As did he. He knew death, agonising death, was coming. But Freddie was incredibly courageous."
In 1992, Elton performed 'The Show Must Go On' with Queen, in tribute to the friend he had just lost.
"By all right, Freddie should have spent those final days concerned only with his own comfort. But that wasn't who he was. He truly lived for others."