Freddie Mercury's Live Aid performance with Queen has been recreated in The Simpsons
7 October 2019, 13:45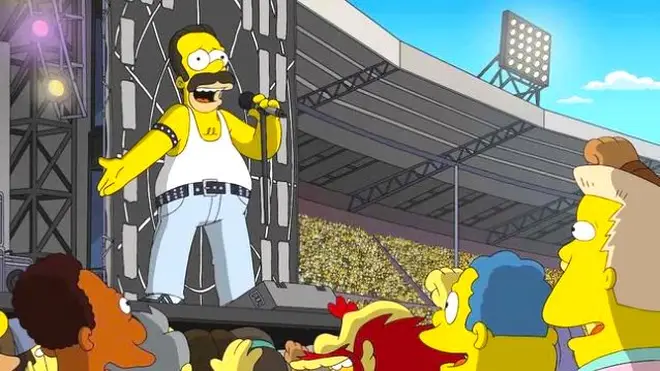 Freddie Mercury and his Queen bandmates will be given a makeover by The Simpsons for the cartoon's latest episode.
Their iconic Live Aid performance will be animated for the show, with Homer Simpson standing onstage at Wembley Stadium donning Freddie's iconic moustache, white vest and blue jeans.
Queen guitarist Brian May shared the news by initially tweeting a photo of the episode.
Brian captioned the photo, writing: "Aaay-O! Doh! Is this a 'thing'? I'm eager to hear what this is about!!! Bri."
He later posted: "Aaay-O! Doh! Is this a 'thing'? Apparently SO! But I may have to wait a while.
"This is what Blabbermouth says: 'This Sunday, October 6 on Fox TV in the U.S., you can see Homer and his family recreate QUEEN's legendary Live Aid appearance for the latest episode of The Simpsons.'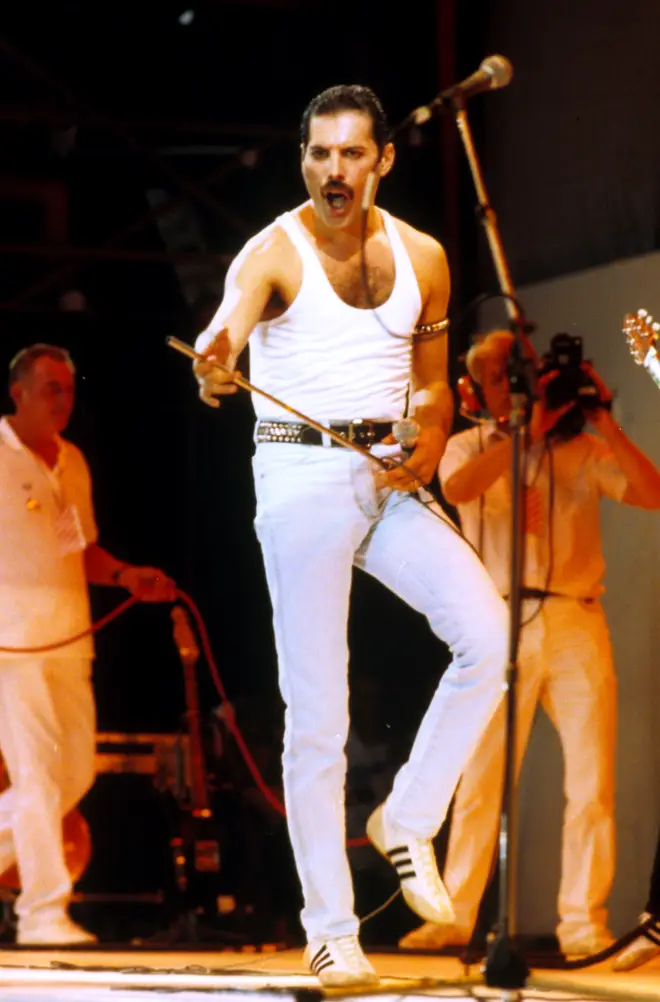 "Well - dear folks in the USA - let me know how it goes!!! We don't get Fox TV over here.
"And, by the way, since some of you have asked, yes - ssssh.... some material HAS been officially licensed to the fabulous Simpsons. Bri."