Adam Lambert interview: 'There's a lot of division right now...'
26 September 2019, 15:27 | Updated: 26 January 2021, 17:14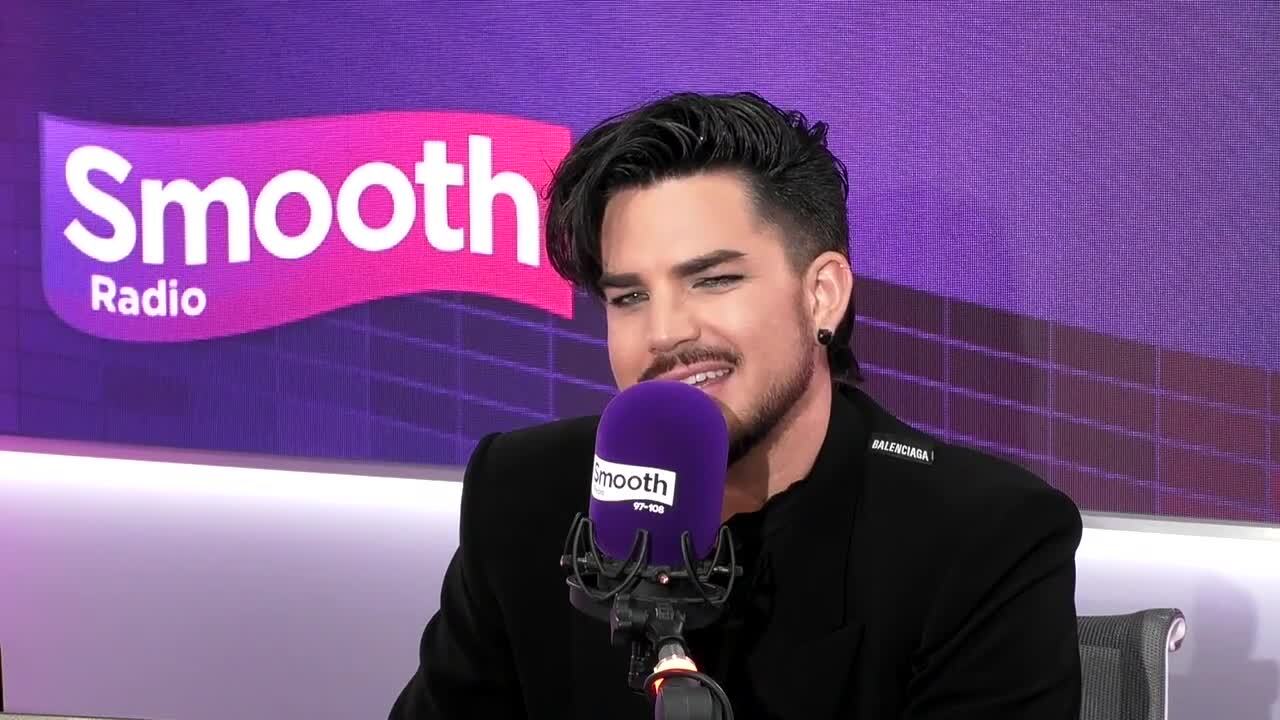 Adam Lambert: 'I learned a lot from Freddie Mercury'
Adam Lambert has won a legion of fans (Glamberts in case you were wondering) since he burst onto the music scene as a contestant on American Idol 10 years ago.
After finishing in second place in the 2009 series, Adam has become one of the show's most successful stars, and is about to release his fourth studio album, Velvet.
Along the way, he has become Queen's new lead singer, touring with Brian May and Roger Taylor on and off since 2011.
He first met the band when he performe with them on the American Idol final two years previously, having sung 'Bohemian Rhapsody' at his audition.
With Adam and Queen set to reunite for a UK tour in 2020, Smooth's Kate Garraway caught up with Adam about what he has learned from his bandmates, and from watching footage of his predecessor, Freddie Mercury.
Speaking about whether Brian and Roger saw something of Freddie in him, Adam said: "We've talked about this. We've never been about replacing Freddie or imitating Freddie. It's always been about doing the songs justice. That's really the task at hand.
"With that, when I first started working with them, I had to be very careful that I didn't just copy the recordings. So I stopped listening to the records, and I tried to look at them as pieces of music, as compositions. 'What does this lyric mean? What is the intention? What is the audience meant to feel in this moment?'.
"And I had to ask them some questions, like: 'What does this mean? Who wrote this one? Why was it written?' So once I got all of that information, I kind of just looked at it as a challenge. And I tried to make it me singing these amazing songs."
When asked about whether Freddie paved the way for gay artists to be more open about their sexuality today, Adam explained: "I saw a documentary a couple of years ago called Freddie's Loves. I think it was on British television about 20 years ago maybe.
"It's brilliant, and it's all about Freddie's gay life and his social circle and his best friends and his relationships that he was in. And it was a real eye-opener, because they had interviews with all of his close friends.
"And I really enjoyed that, because it was a part of Freddie's life I didn't know anything about, and it gave me a lot of insight. And it made me realise how much more I had in common with him.
"He loved his friends. He loved throwing dinner parties. He was very silly. They would joke around and dress up, and they'd show pictures of them in silly wigs on a night out, and there were stories of him going out to bars, and jokes, and inside things.
"It chronicled different relationships he had. I learned a lot about Freddie by watching that documentary. I suggest anybody that's curious about Freddie's personal life to check it out, because I found it very enlightening."
When asked by Kate if the industry has changed compared to Freddie's day and whether there are still battles to be fought, Adam explained: "Oh, yeah, absolutely. I think we're in a really interesting time right now, both in the US and in the UK, politically.
"There's a lot of division – the left and the right are very far apart right now. Hopefully we can find our way back to the centre. I think a lot of the social issues are creating a lot of personal tension for people.
"What I'm excited about is, I think it's a case… you know, this happens all throughout history. For example, in the '60s when the youth movement was sort of looking at their generation above them – their parents – and there was a big divide there. I think that's kind of happening again."
He continued: "I think the young people have a really great idea of the way the world needs to be moving, and it's very different from some of the older generation – unless the older generation, maybe, was one of those hippies back in the day that understood what that was.
"But I think we all need to listen to each other a little more. And I think if we really want to progress and find some peace, I think that using a little bit of empathy might be helpful. You know, everybody gets very defensive over their own point of view and their own experience. And that's important.
"But at the same time, maybe just take a second to put yourself in the shoes of the person who's making the request of you, or who's the disenfranchised group, or who's being discriminated against, or who's being told that they're not allowed.
"If you just, for a second, treat someone how you want to be treated, I think that's all that's needed here. Just a bit of decency, a bit of respect."
Queen and Adam Lambert will perform 16 shows across Europe in spring 2020, including five nights at London's O2. Tickets are on sale now.