Queen and Adam Lambert announce UK tour for 2020 - here's how to get tickets
25 September 2019, 00:01 | Updated: 25 September 2019, 11:27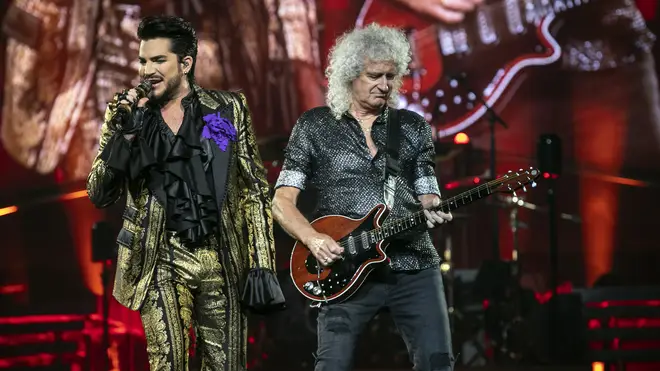 Queen and Adam Lambert are bringing their huge 'Rhapsody' tour to the UK next year!
Brian May, Roger Taylor and Adam Lambert have announced plans for their first European dates since the worldwide box office success of the Bohemian Rhapsody movie.
The band will perform 16 shows across Europe in spring 2020, including five nights at London's O2.
The Rhapsody show has been described as "a marvel of technical advances," hitting London for five shows from June 2, followed by a single night at the Manchester Arena.
Tickets for the UK dates go on sale today (September 25) at 9am. Get them here.
The full dates are:
June 2020
Tuesday 2: London, The O2
Wednesday 3: London, The O2
Friday 5: London, The O2
Saturday 6: London, The O2
Tuesday 9: London, The O2
Thursday 11: Manchester Arena
Announcing the tour, Queen's Roger Taylor said: "We're back and we're hot."
Brian May added: "This is a fearsome new production taking the Queen legacy to a new place. I'm well proud."
Singer Adam Lambert said: "I can't wait to get back to the UK and Europe, we had a blast on our last tour, and I am so excited to bring this new show over there!"
Lambert has been performing with Queen since 2012, having first sang with the duo at the 2009 American Idol final, where he finished second.
The frontman also had a cameo in Bohemian Rhapsody, as a trucker with whom Freddie Mercury (Rami Malek) had his first gay sexual experience with.
Queen and Adam Lambert opened this year's Oscars ceremony, marking the success of Bohemian Rhapsody, which became the highest-grossing musical biopic of all time.