Elton John shares heartbreaking unseen photo tribute to Princess Diana
4 September 2019, 14:38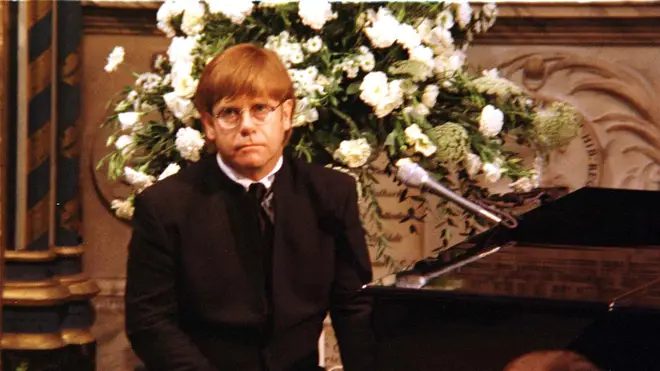 Sir Elton John has used Instagram to post a tribute to his late friend Princess Diana.
Posting a snap of the pair together to his 2.1 million followers, Elton gave a nod to their close relationship.
The photo shows both Elton and Diana standing next to each other and beaming with huge smiles.
Elton captioned the photo, taken by photographer Richard Young: "Miss you so much. #PrincessDiana."
The post also included a crying face and a heart emoji.
Diana tragically passed away in 1997, with Elton reworking 'Candle In The Wind' to pay tribute at the royal's funeral.
The 72-year-old singer's post comes 22 years following Diana's death. It is said the pair first met in 1981 at Prince Andrew's birthday party, where Elton was hired to perform.
The friends were also said to have bonded over the Charleston dance.
As loyal fans will know, the pair fell out just months before Diana's death as the pair stopped speaking to one another.
This followed the release of Gianni Versace and Elton's coffee table book Rock and Royalty.
After Gianni's death, Diana and Elton reconciled, with Elton telling reporters: "I loved her because she did so much for AIDS and she was a great friend to me.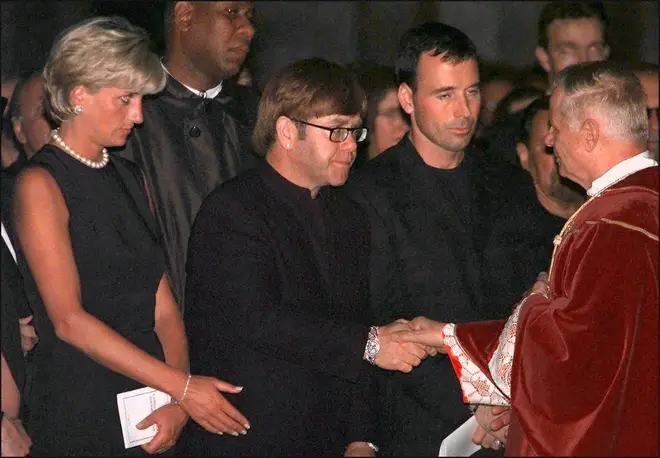 "We had our fallings out, but we reconciled in the end. It was an extraordinary summer.
"Gianni Versace was murdered [on July 15, 1997], and then Diana rang me up and we reconciled. And six weeks later, I'm in the same house, and she's dead.
"It was an extraordinary and mesmerising summer, and I just couldn't believe what was going on."
Meanwhile, Sir Elton has received his own Royal Mail stamp collection celebrating his iconic music, with a series of stamps depicting his famous album covers and live performances.
Sir Elton releases his new autobiography later this year, with Rocketman actor Taron Egerton voicing the audiobook version.