Elton John has picked the best possible person to narrate his autobiography
23 August 2019, 10:26
There could only have been one person to narrate Elton John's autobiography.
Taron Egerton - who played a young Elton in the musical biopic Rocketman - will narrate the audiobook version of the singer's much-anticipated memoir, brilliantly called ME.
The print and audiobook version of Elton's autobiography will be released on October 15, and Sir Elton himself will also provide a few lines in the 13-hour, unabridged audiobook.
"Elton John is a fascinating man, at times incredibly intimidating and yet very vulnerable; I have never met anyone like him," Taron said.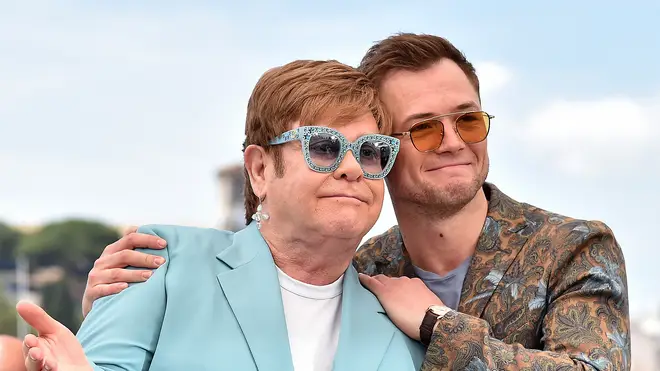 "I was passionate about my role as Elton in the movie Rocketman and this feels like the perfect closing chapter to the whole experience. I am honoured to have been asked to narrate Elton's autobiography and I'm excited to get started."
Elton first announced his "first and only autobiography" back in March, and it will be published by Henry Holt & Co.
The book will see Elton looking back at his early life, and his meteoric rise to fame. The book will also detail his struggles with addiction and his relationship with husband David Furnish.
"I'm not prone to being a nostalgic person," Elton said.
"I'm often accused of only looking forward to my next gig or creative project. It's come as quite a surprise how cathartic I am finding the process of writing my memoirs."