Does Rocketman's Taron Egerton play piano in real life, and does he sing in the Elton John movie?
29 May 2019, 13:14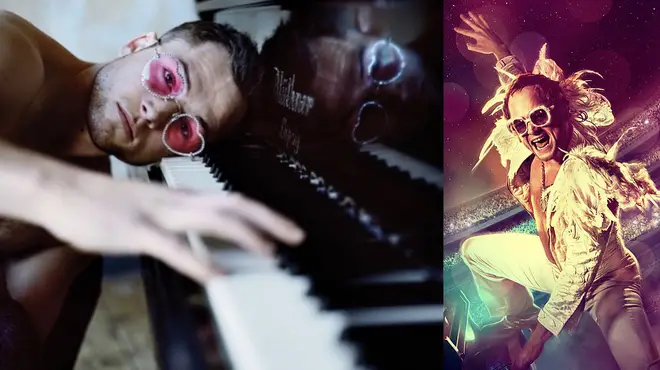 Does Rocketman star Taron Egerton really know how to sing and play the piano?
Rocketman - which is currently showing in theatres across the UK and around the world - is already proving to be a massive hit, having racked up an impressive £4million in its first weekend.
The new biopic looks at the early life and career of singer Elton John (played by Taron Egerton), focusing on his relationship with his mum Sheila (Bryce Dallas Howard), his manager John Reid (Richard Madden) and other key players in the singer's life.
And while fans are loving the movie, some viewers are dying to know whether Elton John actor Taron Egerton is really playing the piano and singing in the new biopic. We reveal all...
Does Taron Egerton play the piano in real life?
At the movie's UK premiere at London's Leicester Square, Taron was quoted saying he felt "incredibly privileged" to play Elton, and that from an early age he felt he was destined to play his idol.
Part of that honour meant having to learn how to play the piano - which is what Taron did.
While he doesn't play consistently throughout the movie, he does perform snippets of the piano track. Otherwise, the piano you can hear in the movie was performed by composer and professional pianist, David Hartley.
Taking to Instagram ahead of the movie's release, Taron shared a short video of him learning to play Elton's hit, 'Your Song'.
The new biopic also features classic Elton John tunes, such as 'Crocodile Tears', 'Tiny Dancer', 'Bennie and the Jets', and, naturally, 'Rocket Man'.
Rocketman isn't the first biopic Taron Egerton has starred in - in 2016, Taron played Winter Olympian, Eddie the Eagle, which was also directed by Dexter Fletcher and featured Hugh Jackman.
Taron is also known for playing Eggsy in the Kingsman movies.
Is that Taron singing in Rocketman?
Speaking to Metro USA, Taron confirmed: "It is my voice. I try to sort of do nods of the head to Elton."
The star added: "But his voice has changed so much. His sound when he was 23 is so different to his sound when he was in his 50s, 60s, or now when he is in his 70s. So I just tried to create something that was of the spirit of Elton."