Austin Butler thanks Presley family in emotional speech as he wins Best Actor BAFTA
20 February 2023, 09:51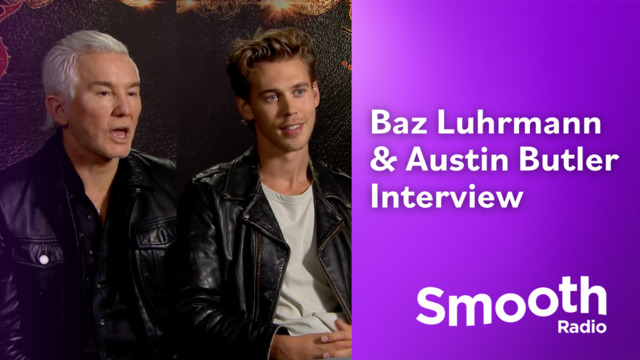 Elvis movie: Baz Luhrmann and Austin Butler on the King's journey to big screen
All Quiet on the Western Front sweeps up at the BAFTAs but Austin Butler snags the Best Actor prize.
Austin Butler has thanked the Presley family as he scooped up the prize for Best Actor at the 2023 EE British Academy Film Awards last night (February 19).
The actor, who played the King of Rock and Roll in Elvis, fought off stiff competition from Brendan Fraser in The Whale, Colin Farrell in The Banshees of Inisherin, Bill Nighy in Living, Paul Mescal in Aftersun and Daryl McCormack in Good Luck To You, Leo Grande.
"Well, this is truly extraordinary," Butler said from the stage as he collected his award at the ceremony held at the Royal Festival Hall in London's Southbank Centre.
"Thank you all so much. Thank you BAFTA for this tremendous honour... this is amazing, I'm really trying to take everything in and be really present."
He added that he was "in awe" of his fellow nominees, and after thanking his team and much of the crew on Elvis, he singled out director Baz Lurhmann for special praise.
Austin Butler Wins Leading Actor | EE BAFTAs 2023
"This film would not have been possible without you," Butler said.
"Your vision, your dedication, your commitment every step of the way. I love you dearly."
After thanking his own family, Butler added: "Lastly, I want to thank the Presley family. I cannot thank you guys enough for your love, and for sharing with me who Elvis truly was.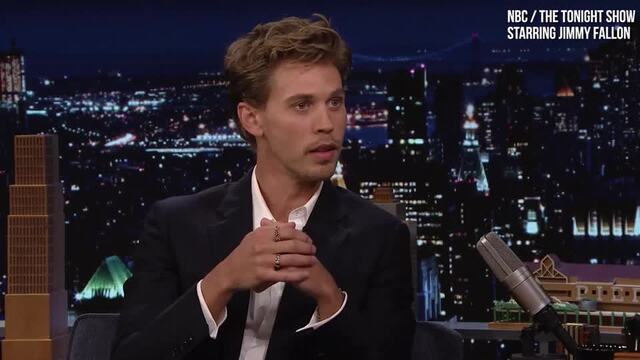 Austin Butler pays tribute to Lisa Marie Presley
"I hope I've made you proud. This means the world to me."
Of the passing of Elvis's daughter Lisa Marie Presley last month, Butler said in the winners room after the show: "It's been a really unimaginably tragic time, you know, and grief is a long process.
"And so my heart and my love was with [the Presley family] always. I feel honoured to have been welcomed into the family. It's a bittersweet time."
All Quiet on the Western Front trailer
Cate Blanchett won her third Best Leading Actress BAFTA for her title role in Tár, but the biggest winner on the night was German-language Netflix film All Quiet on the Western Front.
The most recent adaptation of Erich Maria Remarque classic 1928 novel won a massive seven awards, including those for Best Film and Best Director.
Coming close was The Banshees of Inisherin, whose five awards included close behind with five, including Best British Film, as well as Best Supporting Actor for Barry Keoghan and Best Supporting Actress for Kerry Condon.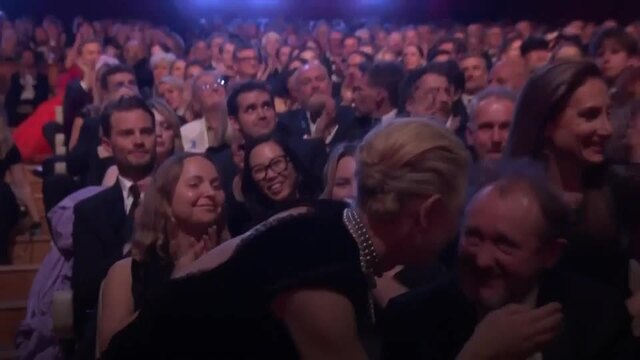 All Quiet On The Western Front dominates Baftas with seven awards
The full list of winners at the 2023 BAFTA Film Awards was as follows:
Best Film – All Quiet On The Western Front
Outstanding British Film – The Banshees Of Inisherin
Best Director – Edward Berger – All Quiet On The Western Front
Best Leading Actress – Cate Blanchett – Tár
Best Leading Actor – Austin Butler – Elvis
Best Supporting Actress – Kerry Condon – The Banshees Of Inisherin
Best Supporting Actor – Barry Keoghan – The Banshees Of Inisherin
Best Outstanding Debut By A British Writer, Director Or Producer – Aftersun
Best Film Not In The English Language – All Quiet On The Western Front
Best Documentary – Navalny
Best Animated Film – Guillermo Del Toro's Pinocchio
Best Original Screenplay – Martin Mcdonagh – The Banshees Of Inisherin
Best Adapted Screenplay – Edward Berger, Lesley Paterson, Ian Stokell – All Quiet On The Western Front
Best Original Score – All Quiet On The Western Front – Volker Bertelmann
Best Casting – Elvis – Nikki Barrett, Denise Chamian
Best Cinematography – All Quiet On The Western Front – James Friend
Best Editing – Everything Everywhere All At Once – Paul Rogers
Best Production Design – Babylon – Florencia Martin, Anthony Carlino
Best Costume Design – Elvis – Catherine Martin
Best Make Up & Hair – Elvis – Jason Baird, Mark Coulier, Louise Coulston, Shane Thomas
Best Sound – All Quiet On The Western Front – Lars Ginzsel, Frank Kruse, Viktor Prášil, Markus Stemler
Best Special Visual Effects – Avatar: The Way Of Water – Richard Baneham, Daniel Barrett, Joe Letteri, Eric Saindon
British Short Animation – The Boy, The Mole, The Fox And The Horse
British Short Film – An Irish Goodbye
EE Rising Star Award – Emma Mackey
Elvis film UK screening: Baz Luhrmann talks Austin Butler and the King | Interview | Smooth Radio