Watch Simon Cowell join 'Elvis Presley' on stage to sing a King classic on America's Got Talent
23 September 2022, 12:47 | Updated: 24 September 2022, 15:05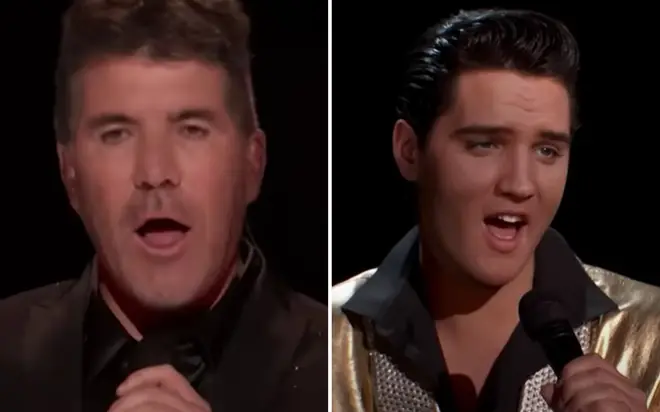 The music of Elvis Presley will never die.
And given the success of Baz Luhrmann's recent Austin Butler-starring biopic, Elvis, The King is in the midst of a major revival.
But I don't think anyone would've suspected that he'd actually come back to life.
It's not just his music that receiving a revival in popularity, Elvis Presley himself has been revived and has taken to the stage.
Although this is with a huge helping hand from technological advancements and 'deepfake' avatars that have projected Elvis' image onto a live on-stage performer.
The sensational moment happened during the memorable first episode of America's Got Talent two-night finale on 13th September 2022.
Metaphysic - an AI technology and entertainment company - have wowed the talent show throughout the series with their photorealistic projections of music icons which uses Artificial Intelligence.
In their latest performance, they brought out none other than Elvis Presley, which left judges utterly awestruck.
But there was one moment in the performance that left Simon Cowell completely gobsmacked.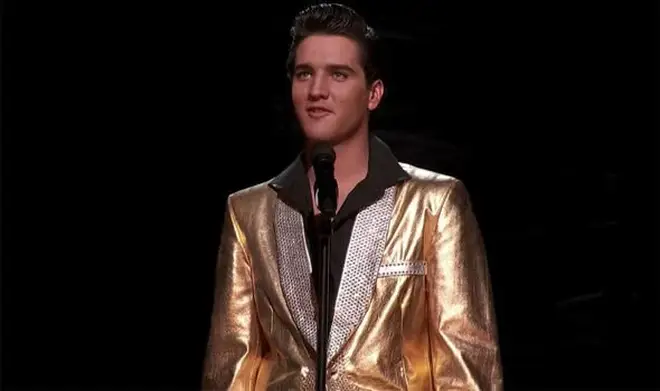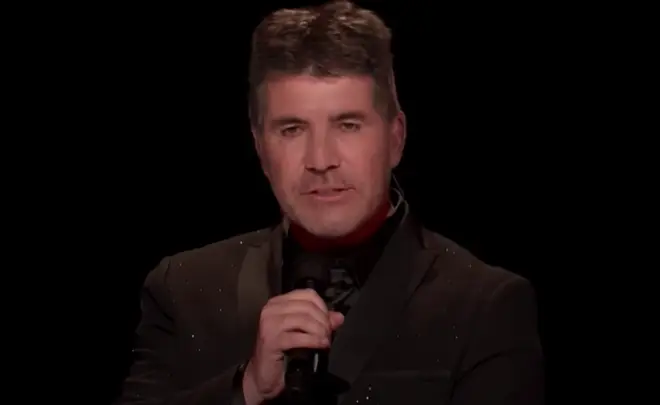 The Elvis avatar opened the forward-thinking performance with his rock 'n' roll classic 'Hound Dog' which ignited the crowd, who likely never thought they'd see The King on the stage again.
Complete with lip curls and hip-shaking, it felt as though Elvis Presley was alive and kicking.
Then the avatar sauntered into a rendition of "You're The Devil In Disguise" with AGT judges Heidi Klum and Sofia Vergara joining him on backing vocals.
The truly magical moment happened however, when an avatar of Simon Cowell bursts into the screen to sing the upbeat verse: "You're a devil in disguise!"
It's not often that Cowell is lost for words, but this was definitely one of the occasions that he seemed completely speechless.
From then onwards, Cowell and Elvis traded verses while Klum and Vergara swayed on the screen to the beat.
When the performance came to an end Sofia Vergara gushed: "It was amazing! I think it's so much fun when you came into the show."
Simon then followed with a typically dry response, saying: "This the most incredible and original act we've ever had on the show."
Simon, Sofia, And Heidi Perform With Elvis on America's Got Talent! | AGT Finals 2022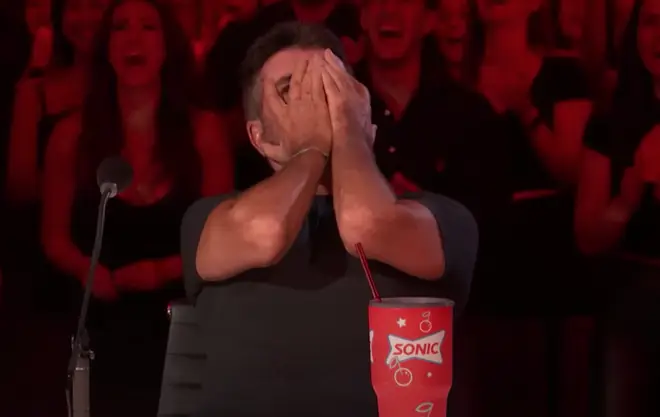 And you certainly can't disagree with Metaphysic's dazzling AI technology/entertainment crossover as being original.
According to their official website, Metaphysic is "pioneering the future of hyperreal AI-generated content and, through mainstream entertainment, we are keen to show the world what can be achieved when entertainment and technology combine."
The AGT contestants (founded by Tom Graham and Chris Ume) have worked in screen entertainment before, but this series was their first venture into live performances.
Typically producing online content, they discussed their audience process for the show, as they teamed up with former AGT contestant Daniel Emmet and projected AI-generated images onto his face.
"It was incredible to see such a positive reaction from a live audience" they shared in a message on their website after the show, and added that "Simon obviously loved it."
Given Cowell's rapturous response to seeing himself singing on stage, that was most definitely the case.
With ABBA creating their own virtual performance based on the new technology that's been produced (with ABBA Voyage), it might not be long until we see The King in a similar fashion.