Elton John recalls Freddie Mercury's kindness and generosity, even as he faced death
8 September 2022, 11:51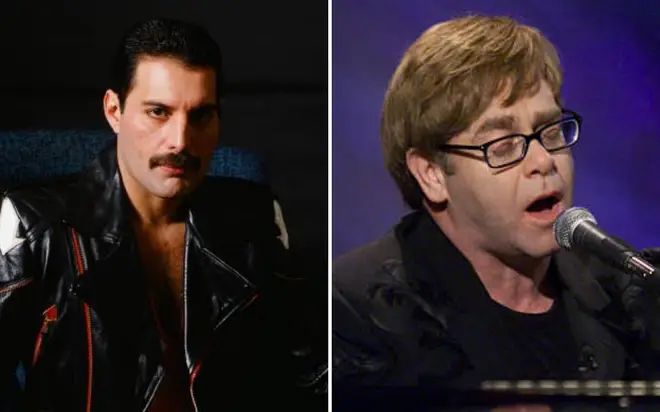 It's been over three decades since Freddie Mercury's untimely passing.
But the death of Freddie Mercury left the world reeling from the loss of one of the greatest showmen to ever grace the planet even to this day.
He is gone, but absolutely not forgotten. Especially by those that were closest to him.
Freddie may have come across vivacious, sassy, and sharp-tongued to the outside world, but to his friends and inner circle knew him as kind, sensitive, and dependably thoughtful.
Of course, there were times when his ego got the better of him - he was one of the world's biggest and best rockstars after all.
Queen fans may remember him for being able to effortlessly control a crowd of thousands, strutting his stuff on the stage and for his uniquely powerful voice.
His dear friends however, remember him for his overwhelming kindness and generosity.
That's particularly true even as Freddie stared death in the face, as his close friend and confidant Elton John recalled in an interview several years ago.
Sir Elton John speaks about Freddie Mercury...
Freddie was diagnosed with AIDS in 1987, the cruel disease he'd eventually succumb to on 24th November 1991 but kept secret until only a day before his death.
Even as his body and spirit deteriorated, he would always consider those he cared about, often worrying more about how others would cope rather than focusing on himself.
That's precisely how Elton remembers Freddie, as he explains in the interview.
"The most poignant thing I can say about Freddie, is that when he was sick and he was dying, I used to go round and see him. I was one of the few people that did, and I couldn't stay long, usually for an hour at a time."
"I used to find it so painful and so traumatising to watch him, but he was so brave."
"He was still spending money and buying things at auction, even up until the point that he died" Elton gushes with a smile on his face, "which I thought was hilarious!"
"But that Christmas, the Christmas shortly after he died, I got a present delivered to me" Sir Elton continues.
"It was a painting from Henry Scott Tuke from Freddie saying 'Dear Sharon, hope you love this, love Melina'".
"I just completely broke down. To think of me as he was so ill."
"He wanted to give that to me for Christmas, and he died about a month beforehand. It was quite a choker."
Elton ends his memory of Freddie by stating: "That's the kind of person he was."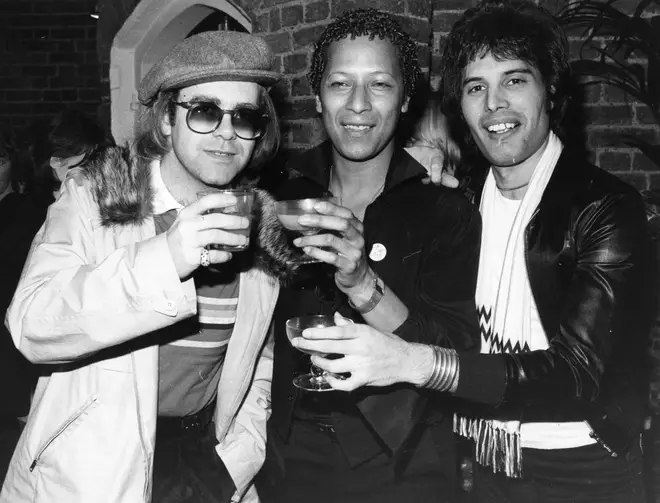 Freddie evidently wanted the people close to him to know that he was thinking about them, even until his dying day.
Even after he lost his battle with AIDS, he ensured that his close friends felt his love and generosity when they would miss him the most.
Similarly with his will, he reportedly split up his estate amongst his inner circle and loved ones that also cared for him in his time of need.
Freddie's ex-girlfriend and best friend Mary Austin was a major beneficiary of his will.
It's been said that she received half of his estimated £75 million fortune as well as his recording royalties and £25 million West London home, which she still lives in today.
The majority of the other half of Freddie's estate was divided among his parents and sister.
It has also been reported that Freddie left £500,000 to his chef Joe Fanelli and his personal assistant, whilst he left £100,000 to his driver Terry Giddings.
Perhaps controversially, his life partner Jim Hutton only received £500,000 after Freddie passed despite them being an item from 1985 to the day he died, though this is only reported and not confirmed.
Regardless, Freddie's priority was always caring for others, and his dear friends remember that fact even after all this time.