Boy George speaks of his 'lovely' friendship with George Michael
2 November 2018, 00:01 | Updated: 29 October 2020, 16:26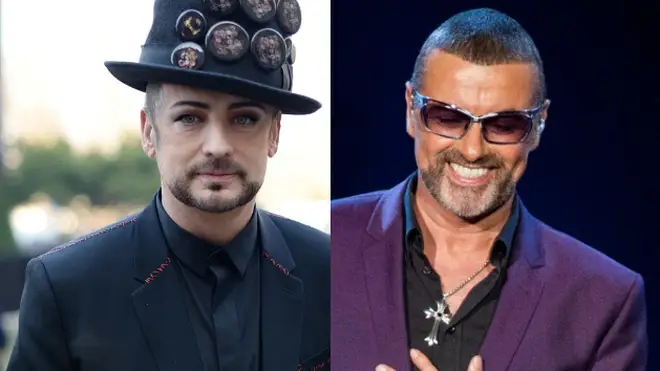 "He was a lovely man and a great talent..."
Boy George has opened up about his friendship with the late George Michael.
The Culture Club frontman revealed that it wasn't until the last few years of Michael's life that they grew close.
"[We were friends] In the early days and then during the really successful years we were too busy to hang out with each other and then eventually more towards the end of his life I got more friendly with him," he told Jonathan Ross on his ITV chat show.
"He was a lovely man and a great talent and I was really heartbroken when he died.
"George's journey and my journey, it's not the same but I really was heartbroken when he went."
He continued: "Prince, George Michael, David Bowie of course, it's always heartbreaking because you know those people have got so much more to do and you're excited about what they could do. I'm very glad I'm here."
The singer has previously spoken of unreleased material he worked on with George Michael, but has no plans to release them.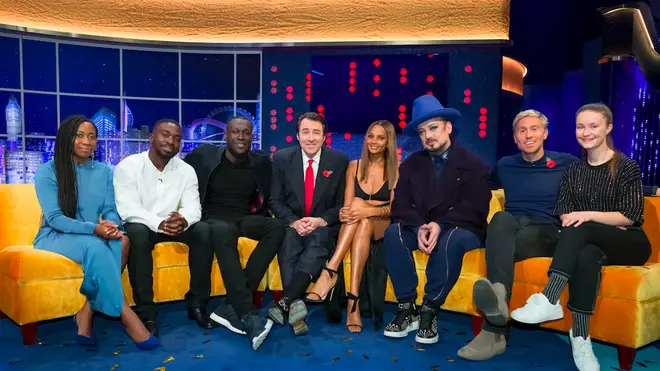 Boy George also spoke about rumours that he had sacked Culture Club drummer Jon Moss. "At the moment he is taking a break," he said.
"We went on a very gruelling tour last year and Jon said quite openly that he wanted to spend more time with his kids, he's got great kids and he's a great dad and that's what he wants to do.
"As far as we are concerned, he is still part of Culture Club. There is always friction but no I didn't sack him. There are actually four people in the band so I'm not the grand wizard, I can't just fire people. It is [a democracy] now.
"With things like that, you can't just turn around and tell people what to do. I tried that in the eighties and it was a disaster."
Culture Club's first album in 19 years, Life, is out now.
The Jonathan Ross Show airs on Saturday at 10.35pm on ITV.