Reality TV star Charlotte Crosby slammed for having no idea who George Michael is: "Is he supposed to be someone big?"
5 February 2020, 13:55 | Updated: 11 February 2020, 09:25
George Michael fans: you might want to sit down and hold a stress ball while reading this story.
Reality TV star Charlotte Crosby angered and confused TV viewers yesterday (February 4), when she revealed that she had no idea who pop legend George Michael is.
Not only that, but she was so incredulous about her ignorance that she made everyone else feel stupid for having heard of one of the greatest singer-songwriters of his generation.
The 29-year-old TV personality - best known for Geordie Shore - was appearing on a celebrity edition of Come Dine With Me when the bizarre moment occurred.
Watch the clip above.
During Coronation Star Steve Arnold's dinner party, Dawn Ward revealed that she was one of just 29 people that George followed on Twitter.
While other guests were impressed, Charlotte looked confused as to who the heck was being discussed. After the evening finished, Charlotte was still confused.
Speaking to the camera, she said: "Who the hell is George Michael? Who is he?
"Is he supposed to be someone big? What does he sing?" Charlotte asked to the camera.
After being told about his Wham! classic 'Last Christmas', she replied: "Oh 'Last Christmas'. I mean that is a good old Christmas song but I didn't know who sang it.
"I didn't know if she [Dawn] had got confused with Michael Jackson, but then I thought I wouldn't ask that as it would sound stupid."
Too late, Charlotte.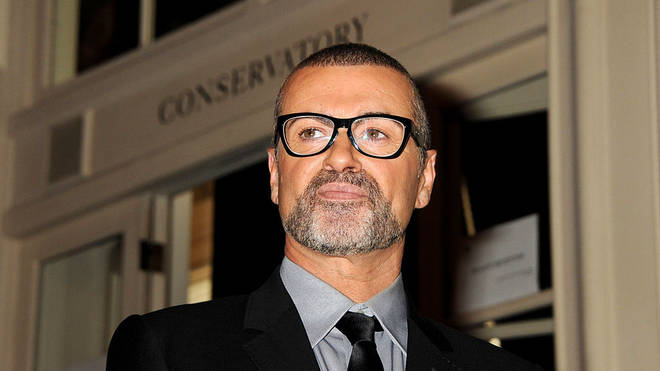 It didn't take long for viewers to announce their anger on Twitter, with one person writing: "There is not a chance in hell that Charlotte Crosby doesn't know who George Michael is. Why lie about something so pathetic."
Another added: "I can't believe Charlotte asked who George Michael was." A third wrote: "Charlotte Crosby can't be serious right? She can't be serious when she says she doesn't know who George Michael is?"