Pet Shop Boys' Neil Tennant shares hilarious George Michael story
28 January 2020, 12:22 | Updated: 26 February 2021, 14:11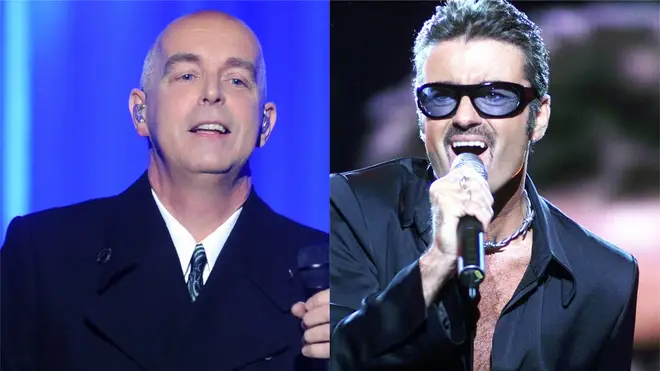 Pop legends George Michael and Neil Tennant shared a hilarious moment several years ago.
Pet Shop Boys' Neil Tennant has shared a brilliant story about George Michael.
Speaking to the Guardian, Neil said that while he didn't know George too well, they crossed paths here and there across 30 years before George's death in 2016.
Neil said that the last time he saw George was at the London Olympics Closing Ceremony in 2012. He said: "We were in these Portakabin-y dressing rooms and the person next to us is playing music unbelievably loudly.
"I said to our tour manager: 'Can you go and ask him to turn that down, please?'.
"And suddenly the door flings open and George, who we hadn't seen since he'd been in jail, comes in and says: 'Did you just tell me to turn my music down?' I said: 'Yes, I did.'
"And he says: 'Give me a hug.' And then he went back to his dressing room, put his stereo on and played 'West End Girls' – loudly."
The Pet Shop Boys singer added that he was sad and "almost angry" when he heard about George's death on Christmas Day 2016.