Ozark star Jason Bateman reveals he nearly knocked down Michael Jackson on his bike
4 October 2022, 16:03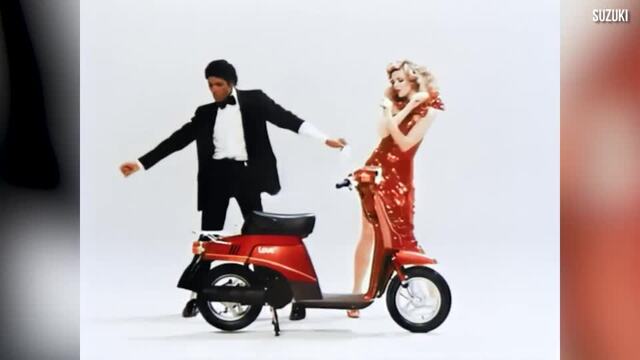 Michael Jackson stars in cool 1979 Suzuki advert
Jason Bateman and a fellow child star nearly collided with Michael Jackson in the early 1980s.
Former child star Jason Bateman has enjoyed a career renaissance over the last two decades.
He's better known for hit TV shows Arrested Development and more recently Ozark as much as his youth and teen acting, but maybe things would have turned out differently if he had cycled a bit faster or slower one fateful day in the 1980s.
Speaking on Jimmy Kimmel Live, the well-connected Bateman was asked if he knew Michael Jackson, prompting him to reveal his near-miss.
"Ricky Schroder and i almost ran over Michael Jackson with our bicycles," Bateman said.
"This is while we were doing Silver Spoons at Universal and we'd need to have our bikes because kids gotta play."
Jason Bateman on Loving New York, Letterman Calling Him Notoriously Chatty & Knowing Every 80s Star
He added: Michael was there to see [Schroder]... he was a fan of the show and a fan of the Ricker.
"[Jackson] was coming onto the stage while we were zooming off and almost took him down."
Ricky Schroder led Silver Spoons as Ricky Stratton, with Bateman playing his best pal Derek Taylor from 1982 to 1984.
So depending on exactly when this happened, the young Jason and Ricky could have changed the course of pop history forever if they did any serious damage to Jackson with their BMXs when the pop superstar was only in his mid 20s.
No Bad, Dangerous or HIStory, and if the incident happened early in Bateman's run, no Thriller either. Yikes!